Navigating mortgage rates in Metro Detroit might seem daunting, but fear not! I'm here to simplify it for you. Whether buying or selling, let's embark on this journey together and ensure you get the best deal possible.
Navigating Mortgage Rates  in Metro Detroit
Hey there, Metro Detroit neighbors! Navigating the local residential real estate market can feel like a rollercoaster, especially regarding mortgage rates. In October, Mortgage Rates skyrocketed 🚀 like they weren't high enough. We will decode the mystery behind fluctuating rates and how to Navigate Mortgage Rates in today's housing market. 
Step #1 Decoding Mortgage Rates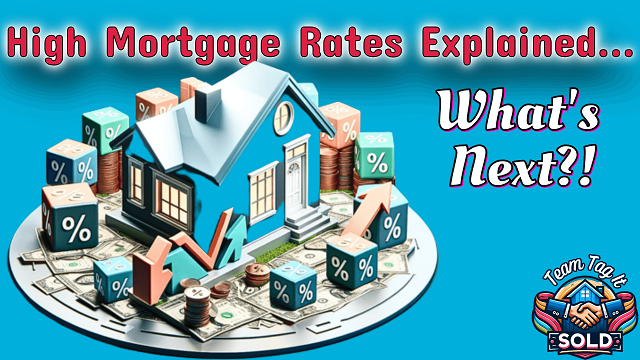 First, visit "High Mortgage Rates Explained: What's Next." This is an easy-to-understand blog post with Video. Navigating Mortgage Rates has gotten so complicated, and armed with this knowledge, you'll not only understand what drives these changes, but you'll also be able to anticipate future shifts up or down. This is where you go to understand the complexities of navigating mortgage rates, empowering you to make smarter decisions.
Moving forward, this post will update you on the latest Mortgage Rate trends, track the gap, and decode the headlines. To understand why they are essential review the blog post-High Mortgage Rates Explained…What's Next? 
 Unlocking the Secret to Navigating Mortgage Rates
Forget the Federal Reserve raising interest rates; focus on the 10-year Treasury Yield. For the past 50 years, Mortgage Rates and the Yield moved in Unison. Where the yield goes, the mortgage rates follow. The Mortgage-Backed Securities Supply and demand influence the gap between the two. The gap is the most critical number in predicting when mortgage rates will go down and stay down. The gap number is keeping mortgage rates up by more than 1%.
Click Picture to Enlarge
Track the gap
When lenders can't bundle their loans to sell to investors through mortgage-backed securities (MBS for short) to replenish their cash flow, they pay additional interest because they hold on to the mortgage. 
The graph above represents the gap for the past 50 years at 1.72. Now, look at the graph below. In January 2023, the gap was 2.705. By May, we had climbed to 3.230. We'll review the current gap after we work through the Yield numbers and Freddie Mac. 
Click Picture to Enlarge
💥Important 💥Track the 10-Year Treasury Yield
By now, we all know this saying, " Where the Yield goes, mortgage rates follow." If you want to be a pro at navigating mortgage Rates, then …
Follow the Yield ~ We've Seen a slight improvement.
For the first time since 2007, the Yield hit a high of  5.06 and closed at 4.9880 on October 19th. That pushed mortgage rates depending on FICA scores and downpayment well over the 8% range. Yep, you can say the R-word now. This is the 1st sign of a Recession. The yield rate decreased based on the Feds holding off on any economic intervention. The yield numbers have fluctuated between 4.6 and 4.4 all week.
10-Year Treasury Yield over the Past 40 Years. 
I decided to add the 40-year graph so you could see this is not the worst it's been. Hopefully, the Feds have learned some important lessons regarding messing with the economy and spending and before long the worst will be behind us. 
Let's Delve into the World of Freddie Mac and Mortgage Rates
After the infamous "Crash of 08" and the subsequent Dodd-Frank Laws reshaping lending practices, banks found themselves with limited options to replenish funds for lending purposes. Enter the Feds, becoming the primary avenue for banks to offload mortgages and keep the lending wheels turning. They do this through the Feds underwriting system known as Freddie Mac and Fannie Mae. To keep up to date on Mortgage Rate Averages, you need to follow Freddie Mac PMMS. 
Fast forward to today
If your lender is funneling your loan into the Freddie Mac machine, keeping an eye on the trends is crucial. But fear not; there's a Plan B in the works, too. You can scout for lenders who utilize their funds and not push your loan through the Feds Underwriting System, granting them the power to set their rates independently. 
A Look Back: How the Current Mortgage Rate Compares to Historical Data
Look at the Mortgage Rate during the last housing boom… yikes 8.62%. I even decided to look back at the last 40 years; we've seen worse. As a first-time home buyer in 1980, my mortgage rate was 17.50%. 🤯
Freddie Mac PMMS Starting 1-1-2001
Freddie Mac PMMS over the Last 40 Years
Now, the Last Piece of the Puzzle ~ the MBS & the Gap Rate
Honestly, I didn't even know this existed until I started digging through my graphs and trends. Being in the business for over 20+ years, I knew I'd seen higher Yield rates and lover Mortgage Rates. So, I started subtracting the Yield rate from the Mortgage Rate and found the Gap. 
The Gap Rate Moved Again
Our economy is one hot mess. Looking at the start of 2023, we still had high inflation, low unemployment, a massive federal debt, and a decline in new mortgages. In Metro Detroit alone, the decline of homes available for sale year over year is down about 34%. All of this has caused a shift in the gap to increase again. So now I track the current gap daily as it gives me a peak into where mortgage rates will be heading. 
 What Comes Next?
🔮 What My Crystal Ball Reveals 🔮
Boy, this is definitely a what came first moment…" the chicken or the egg". Our economy is whacked on so many levels. First, we need to see a steady decline in the 10-year Treasury Yield and get mortgage rates to stay under 7%. Next, the gap must start declining and consistantly stay under the 2.705 rate from early 2023. The only way that will happen is if home buyers start entering the market again to buy homes and refinance later. The good news, home price have increased but at a much slower pace and stabilize average around the 3% range year-over-year in Metro Detroit. 
Stay informed; the Market is Changing Again 
Keep in mind the market could shift quickly again once mortgage rates go back down. If you are a buyer waiting to buy a home in Metro Detroit when mortgage rates decline to a level you are comfortable with, this could cost you more in the long run. 
HOW?

 
You could be entering the housing market along with everyone else. If we still have a low supply of homes for sale and a pent-up demand due to so many buyers waiting to buy, we could see home prices go through the roof again, as we saw during the Unicorn Years in Metro Detroit. We're back to multiple offers and buyers paying a ridiculous price over what the home was listed for because buyers they were so fixated on the lower mortgage rate. What are you saving if you spend 10 – 20- or even 30,000 dollars over the list price? Look at what buyers were willing to pay in 2020 to early 2022. 
Time to Crunch Some Numbers
I'm following the gap becasue it's my first clue where mortgage rates are heading long term.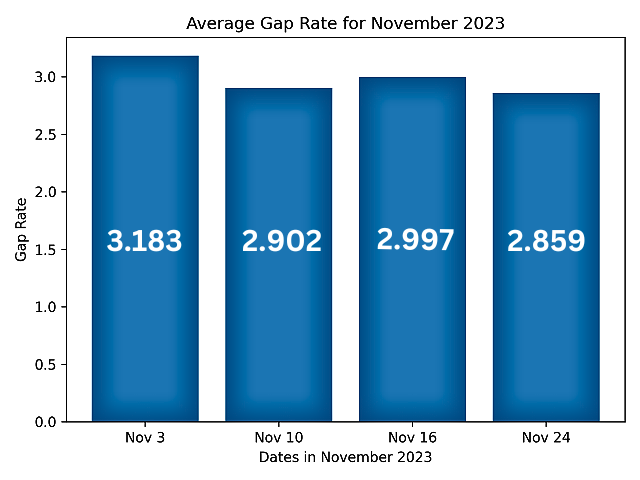 Start Tracking Home Prices
You'll need to  "Get out your calculator" and see which way you save more money: buying when mortgage rates are higher and home prices are lower, and refinancing later or waiting and paying more for a house at a lower mortgage rate? I can help you figure that out; call me, and we can crunch numbers.
Next ~  Tracking Home Prices by City
Whether buying or selling a home in Metro Detroit, this should be your starting point. Remember, the numbers in the graphs and trends represent your money. You'll need to determine your payment with a 7% mortgage; remember, you can refinance later. Start with the county you live in, then move to your City. The key indicator you're tracking is the Median home price year over year. Next is the inventory of homes for sale. We are still in the double-digit negative of homes available for sale, homes are still selling between 28-60 days, depending on price range and location, and sellers are still receiving 100+ of their list price today. It is still a solid seller's market. Can you imagine what could happen when interest rates are lower, and we unleash pent-up buyer demand? It is something to think about now. 
Know the Facts First
My website connects you to the Multiple Listing Service (MLS) and a treasure trove of helpful information, including Sold Data. You have complete access to better reports than most realtors. I'm here to walk you through the process. 1st up, focusing on Macomb or Oakland County, then you can move on to City trends. Look at your current location, and if you plan on moving to a new location, check the data there as well. 
I leave no chance to guesswork.
 I pull the data, look at the numbers, and report my findings to you so you can make the best decisions based on facts regarding Buying or Selling a home in Metro Detroit. If you need a starting point to see what your home could be worth, you can request your Instant Home Valuation Report and find your home's starting price point in today's market! 
Bottom Line
Well, October was an interesting month. The start of November as well. I may not be able to guess how high mortgage rates will go, but I have a formula to predict where mortgage rates could be heading weekly. I'm waiting for the gap to decrease weekly, and we are not there yet. The yield rate shows some promise, and the mortgage rates dropped in return. We need to see a slow and steady trend downward weekly. All we can do now is track the numbers and jump back into the home-buying process before home prices increase above the 3% range again. Remember, you Marry the House and Date the Rate. Let me know what I can do to help you work through the process and your journey to a new home.
If you find this information useful, like and share it with your friends and family.
More Help Is

1️⃣

Click Away

⤵️
Contact me with any Questions

🤩

Testimonials Scroll Down…

👍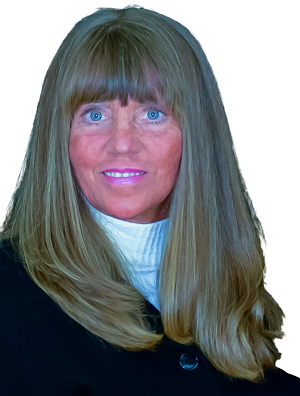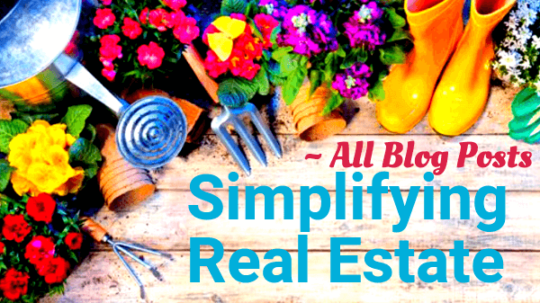 As we move forward, navigating through all the changes has been challenging. Putting your dream of a new home on HOLD shouldn't be one of them. Now more than ever, knowledge will help you set up your Negotiation Power. Check out Categories for additional updates regarding the Housing Market. 
To Keep up to date, request our 🏡 Chat Newsletter or Follow us on Facebook, Instagram, or YouTube.
Buying and Selling Guides
☎ ~

+1 (248) 343-2459
📩 Email
Website Development, Production, and Content by Pam Sawyer @ Team Tag It Sold © 2017 to the current year. All Rights Reserved