Is it still a Sellers Market in Metro Detroit today? I'll show you how you can explore what is happening in your city or one you plan to move to. 
Is the Market Still Tilted Towards Sellers?
In the ever-evolving world of real estate, we've witnessed a shift from the frenzy of the 'unicorn' years. While the pace may have slowed, the truth remains: it's still a seller's market. The reason? The supply of homes for sale is remarkably scarce.
According to the latest Existing Home Sales Report from the trusted National Association of Realtors (NAR), the housing supply continues to stand at remarkably low levels. This supply is gauged by both the total number of available homes on the market and the months' supply, which indicates how long it would take to sell all these homes based on current demand. Typically, in a well-balanced market, there's an inventory that lasts for about six months. However, the present scenario paints a different picture with only approximately a three-month supply of homes at the current sales pace (as shown in the graph below).
This information isn't just numbers on a page; it's your roadmap to making smart, confident decisions in today's housing market. Whether you're looking to sell quickly or find your dream home, understanding the current landscape puts you in a position of strength.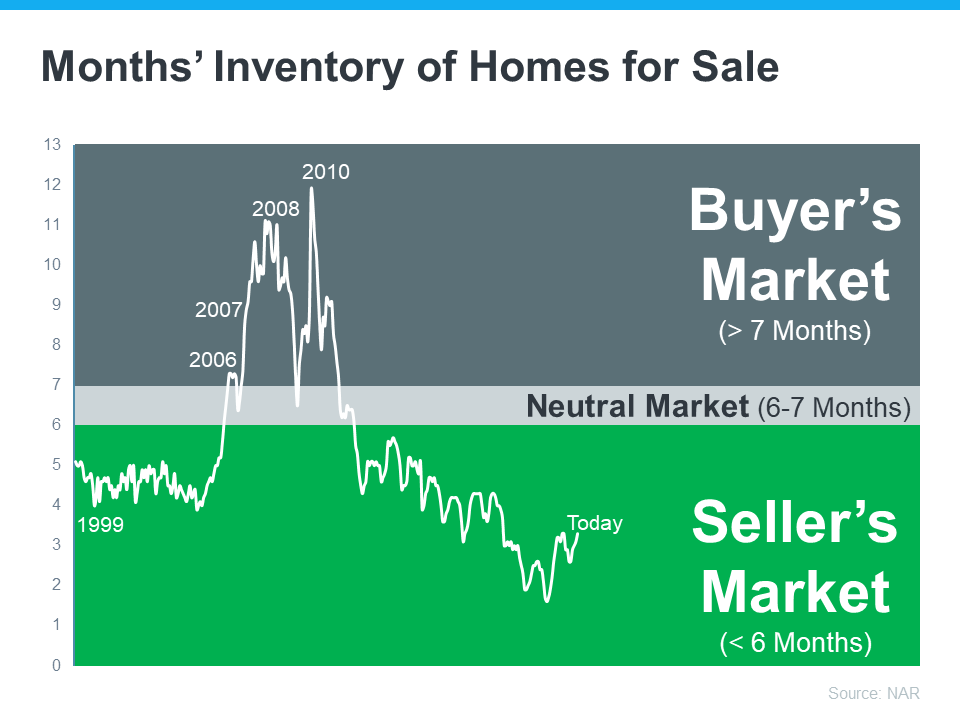 As the visual shows, given the current inventory of homes, it's still a sellers market.
Today, we're nowhere near what's considered a balanced market. In fact, the current month's supply is half of what's typical of a normal market. That means there just aren't enough homes to go around based on today's buyer demand.
As Lawrence Yun, Chief Economist for NAR, says:
"There are simply not enough homes for sale. The market can easily absorb a doubling of inventory."
The Advantages of Selling in a Sellers Market
In a sellers market like the one we're experiencing, you hold a significant advantage, and here's why:
As a homeowner looking to sell, you'll find that there are eager and qualified buyers actively seeking their dream home. The current shortage of available properties has transformed each new listing into a magnet, drawing in potential buyers.
If you work with a local real estate agent to list your house right now, in good condition, and at the right price, it could get a lot of attention. 
Key  Take Away
Right now, it's a great time to be a home seller due to the high demand and limited supply. Your property will naturally catch the eye of eager buyers searching for more choices. But don't worry, buyers, there are still excellent opportunities for you too! Let's chat to help you navigate the current market conditions in our local area, whether you're looking to buy or sell.
If you find this information useful, like and share it with your friends and family.
More Help Is

1️⃣

Click Away

⤵️
Contact me with any Questions

🤩

Testimonials Scroll Down…

👍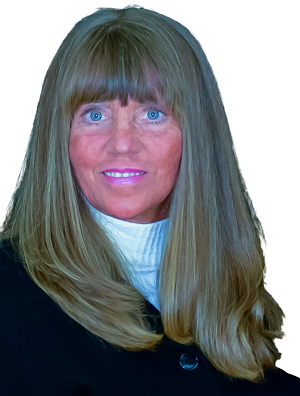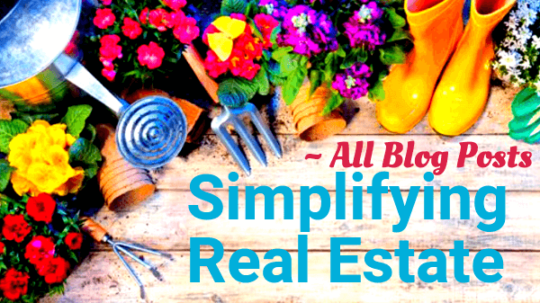 As we move forward, it's been challenging as we navigate through all the changes. Putting your dream of a new home on HOLD shouldn't be one of them. Now more than ever, knowledge will help you set up your Negotiation Power. Check out Categories for additional updates regarding the Our Blog Post.
To Keep up to date request our 🏡 Chat Newsletter or Follow us on Facebook, Instagram, or YouTube.
Buying and Selling Guides
☎ ~

+1 (248) 343-2459
📩 Email
Website Development, Production, and Content by Pam Sawyer @ Team Tag It Sold © 2017 All Rights Reserved