🏡 Let's dive into the world of Troy MI Home Prices. Get ready to explore the trends in your city and how they impact your finances. Join me as we navigate the 2023 Real Estate Housing Market changes. 
Troy MI Home Prices & Trends for Nov. 2023
Know your numbers…They represent your MONEY!!
In this quick video, I'll walk you through the powerful tools on this page to help you supercharge your real estate journey. Are you looking to get a leg up on your home-buying process? I've got you covered! With the ever-changing landscape of Troy MI Home Prices, it's crucial to keep an analytical eye on the pulse of the market. By tuning into the current trends, you're not just keeping informed — you're safeguarding your future investment. Being in the know empowers you with genuine negotiation power, ensuring you make wise and beneficial decisions.
Let's make you the expert, shall we? No more relying on hearsay or crossing your fingers, hoping the info you got is correct. I'm here to hand you the real deal, straight from the Multiple Listing Service, just like a seasoned realtor. Trust me, with some guidance, you'll navigate this market like a pro, ready to make your winning move!
💥Exploring Troy MI Home Prices💥
When diving into the world of real estate in Troy MI, having the right knowledge is your strongest asset. As an experienced real estate agent, my goal is to give you the insights you need to navigate this market confidently.
**Step #1 – Finding Your Price Range**
Your journey begins with figuring out the perfect price range for your real estate dreams. We've carefully studied three years of housing market trends to give you a data-driven perspective. Understanding this crucial aspect ensures that your decisions match your buying or selling goals.
**Step #2 – Understanding Supply and Demand**
The balance between supply and demand is key in the constantly changing real estate world. It's essential to assess whether buyers or sellers have the upper hand in your chosen price range. The data shows that, in most cases, the market leans towards sellers due to limited inventory.
As a buyer, you should be prepared to negotiate wisely. On the other hand, if you're selling, you'll likely have the upper hand.
**Step #3 – Mastering Negotiation with Market Supply**
Market supply is a vital metric that highlights your negotiation skills. Understanding this metric empowers you to assess your position in any real estate transaction.
Our live graph, directly sourced from the Multiple Listing Service, provides real-time updates to guide your decisions. Tracking trends with your cursor gives you immediate access to valuable insights that shape your real estate journey.
We're just a message away if you have questions or need personalized guidance. Your best interests aren't just important to us; they're our top priority.
If you have any questions,

Call or Text

📲 248-343-2459.
Familiarize Yourself with Your Local Market ~ Keep an Eye on Inventory.
In Macomb and Oakland Counties, we've noticed a consistent trend of fewer homes being sold. (Inventory) The month's supply (which indicates how long it would take to sell all the homes currently on the market) has gradually decreased each month. It's worth noting that mortgage rates have been a factor affecting both home buyers and sellers as they navigate the market.
The housing market is still considered a Seller Market because the inventory levels are less than six months. Please keep in mind there is an uptick in how long homes are on the market. It will be essential to bring your A-Game when marketing and pricing your home.
This Is Where the Magic Happens 🚀
💥

Important

💥Dial into Hyper-Local Home Prices and Market Trends

|

Non-Waterfront
Live Feed and you can follow the graph with your cursor.
Month Supply on Market |

Non-Waterfront
If no other homes came on the market, the month supply tells us how long it would take to sell all the houses.  It's important to track new listings and how that is going to affect supply and demand.
Live Feed, and you can follow the graph with your cursor.
 Housing Market Predictions Report for Oct. 2023  e-Guide
💥 Important 💥 National & County Housing Market Trends and Predictions
Both Buyers and Sellers are questioning whether home values will be impacted. So, we'll review essential graphs, trends, and future predictions based on those numbers. To keep up to date throughout the month, request my Newsletter or visit my website:  Simplifying Real Estate Blog Post. 
Troy MI Home Prices Take Away~ 
In my daily blog posts, I diligently research and document valuable insights into the dynamic world of real estate buying and selling strategies and the latest market trends. Rest assured, my comprehensive report is consistently updated by the 15th of each month, providing you with the most current information to make informed decisions. Connecting with your local market is a smart move that can significantly bolster your negotiation skills. Let's empower your real estate journey together!
If you find this information useful, like and share it with your friends and family.
More Help Is

1️⃣

Click Away

⤵️
Contact me with any Questions

🤩

Testimonials Scroll Down…

👍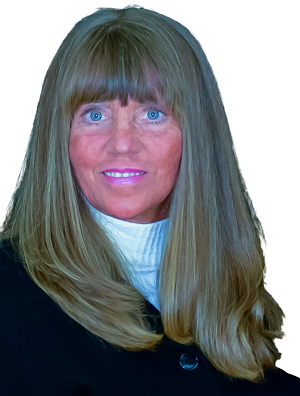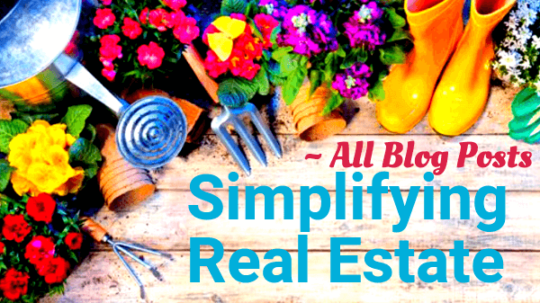 As we move forward, navigating through all the changes has been challenging. Putting your dream of a new home on HOLD shouldn't be one of them. Now more than ever, knowledge will help you set up your Negotiation Power. Check out Categories for additional updates regarding the Our Blog Post.
To Keep up to date, request our 🏡 Chat Newsletter or Follow us on Facebook, Instagram, or YouTube.
Buying and Selling Guides
☎ ~

+1 (248) 343-2459
📩 Email
Website Development, Production, and Content by Pam Sawyer @ Team Tag It Sold © 2017 All Rights Reserved