Are we finally returning to Seasonal Home Price Appreciation in Metro Detroit? Are you thinking of moving? Then, this article will help.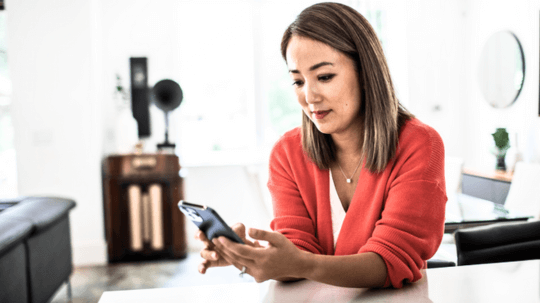 Understanding Home Price Appreciation Trends
Wondering what's going on with home prices as you consider your next move in Metro Detroit? Rest assured, Metro Detroit home prices aren't plummeting. Instead, we're seeing a return to a more balanced pace of price growth. If you are considering Selling your Home or Buying…Let's unpack this for you.
The housing market experiences natural cycles each year, known as seasonality. For example, spring brings a flurry of homebuying, making it the most vibrant time in the market. While summer maintains strong activity, things usually slow down as fall and winter arrive. This seasonality directly impacts home price appreciation; they tend to rise when demand is high.
That's why long-term home price trends are generally reliable. To give you a concrete idea, the graph below displays Case-Shiller data, mapping out typical monthly home price changes from 1973 to 2022. This unadjusted data helps you see the seasonal trends.
So, don't worry. The shift you're noticing is not a decline; it's the Metro Detroit market finding its balance. Knowing the seasonal trends can help you make smarter decisions whether you're looking to buy or sell.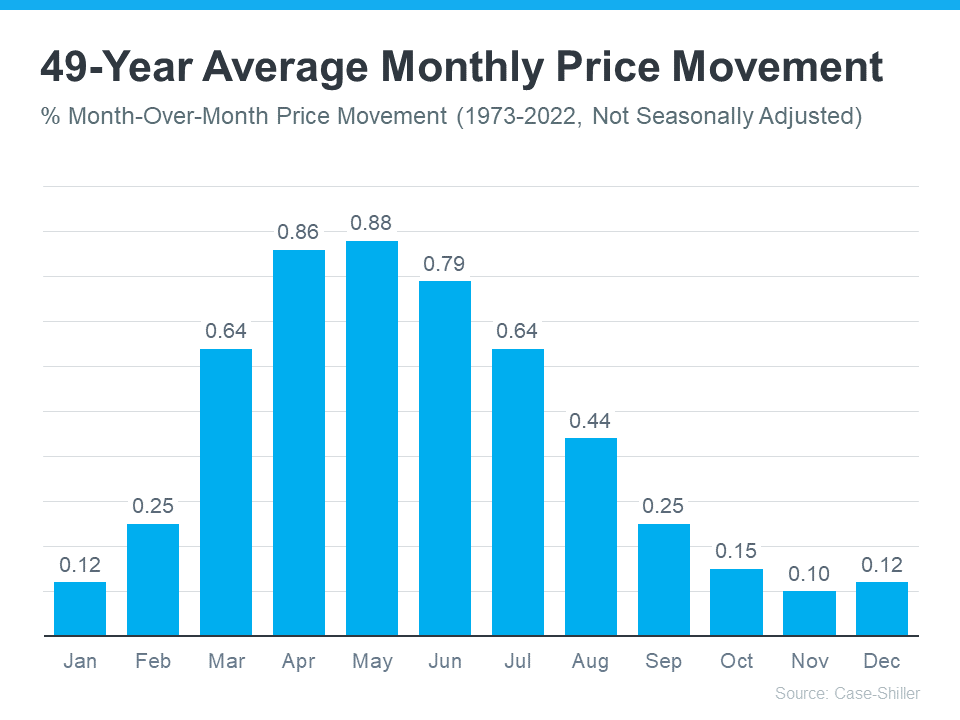 Case-Shiller Data
Looking at the latest trends, it's clear: Home price appreciation tend to rise more modestly at the start of the year. Why? The market cools down in January and February—people just don't move as much when it's chilly outside. But hold on, because spring brings a market boom! As the weather warms, buying and selling heat up, pushing prices higher. When autumn rolls around, the pace slows, but homes generally continue to gain value.
After several unusual 'unicorn' years, today's higher mortgage rates helped usher in the first signs of the return of seasonality. As Selma Hepp, Chief Economist at CoreLogic, explains:
"High mortgage rates have slowed additional price surges, with monthly increases returning to regular seasonal averages. In other words, home prices are still growing but are in line with historic seasonal expectations."
With this in mind, both buyers and sellers can plan their next moves more effectively. Whether you're thinking about listing your home or eyeing the perfect property, timing is key. So, let's make smart decisions and maximize your investment!
Understanding Home Price Trends
In the upcoming months, you'll hear a lot about home prices in the news. You might come across buzzwords like these:
Appreciation: This means home prices are going up.
Deceleration of Appreciation: Prices are still rising, but not as fast as before.
Depreciation: This is when home prices actually drop.
Don't let jargon or flashy headlines throw you off track. The high-speed growth in home prices we've seen lately couldn't last forever. What we're witnessing now is a slowing of that growth, not a decrease in prices.
It's completely normal for home price growth to taper off throughout the year. This doesn't mean prices are falling; they're just climbing at a more reasonable rate. So whether you're looking to buy or sell, understanding these trends can empower you to make smart decisions. 
Your Bonus ~ Direct Access to the MLS ~ Know Price Trends by City
Whether Home Buying or Home Selling in Metro Detroit, this should be your starting point. Remember, the numbers in the graphs and trends represent your money.
On my website, you have a direct connection to the Multiple Listing Service (MLS) and a treasure trove of helpful information, including sold data. You have complete access to better reports than most realtors. I'm here to walk you through the process. 1st up, focusing on Macomb and Oakland County.
But that's not all. Then, we explore our City Trends section, where you'll find up-to-date data covering the past three years, neatly organized in 50k increments. There is no need to guess about changing home prices; this tool helps home sellers easily discover what homes are listed and selling for. 
Need a starting point? Then get your instant home report and find your home's starting price point in today's market!
Bottom Line
In today's real estate landscape, there's a lot of buzz and chatter about home prices, which can sometimes be overwhelming. But the reality is quite straightforward. Home prices are now following their usual seasonal patterns. Don't hesitate to reach out if you're curious or have questions about how prices evolve in our local area. I'm here to provide you with clear and helpful answers.
If you find this information useful, like and share it with your friends and family.
More Help Is

1️⃣

Click Away

⤵️
Contact me with any Questions

🤩

Testimonials Scroll Down…

👍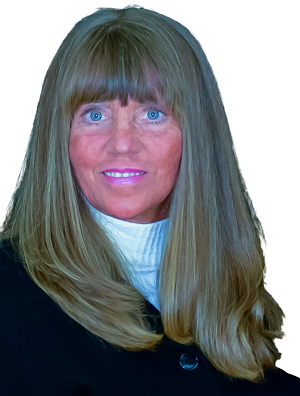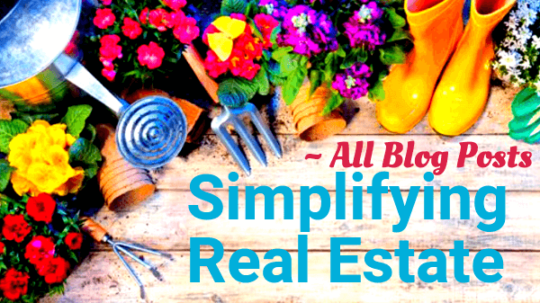 As we move forward, navigating through all the changes has been challenging. Putting your dream of a new home on HOLD shouldn't be one of them. Now more than ever, knowledge will help you set up your Negotiation Power. Check out Categories for additional updates regarding the Our Blog Post.
To Keep up to date, request our 🏡 Chat Newsletter or Follow us on Facebook, Instagram, or YouTube.
Buying and Selling Guides
☎ ~

+1 (248) 343-2459
📩 Email
Website Development, Production, and Content by Pam Sawyer @ Team Tag It Sold © 2017 All Rights Reserved