Marketing tip #1 ~ Influence = more money. We'll review how to sell your home for more money in Metro Detroit. I've laid out detailed marketing and advertising tips & strategies.  

Boy, we've been through a ton of changes in the past few years, and now another pivot as we are struggling to get the economy back in line. I'm closely monitoring the Metro Detroit Housing Market Prices and Trends for a housing shift due to the increased Mortgage Rates. 
How Do You Make More💰When You Sell Your Home?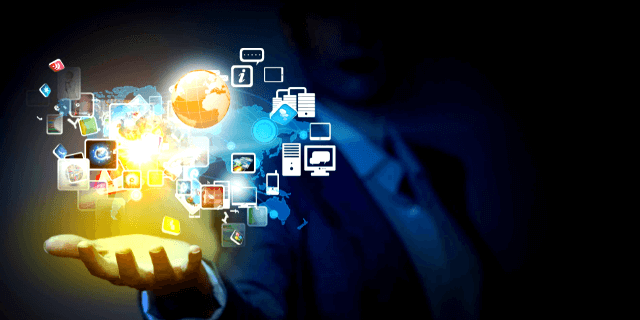 We no longer have an EXPOSURE Problem …

It's now an INFLUENCE Problem



What I'm seeing now is we have a  Range and Exposure problem, let me explain. Range = internet, the hardware that is used, and Exposure = IDX (Data Exchange from the Multiple Listing Service) that's how Zillow and Realtor. com receives their information when they post on their websites. With so much raw data flooding their platforms, they can manipulate the information that best serves them and not you. Have you ever noticed when you are searching on their platform, they are showing homes that have sold or are off-market and are no longer available? Those homes received a high click rate, so they keep them in the active mix.
When a buyer has an interest and asks for more information, they can sell that lead to a real estate agent. We call this "Click Bait". With so many homes on the internet to view the only thing that is going to separate you from your competition is PRICE 😤  Now, if you add Influence, we can separate you from the competition, market to buyers that see the value, and you're no longer competing with your competition for PRICE! 🥰 We have developed a plan we can re-target buyers that have searched either on the internet or found homes on Facebook. Have you ever shopped on Amazon, or clicked an Amazon product and that item shows up everywhere when searching the internet? We can do the same thing with your property. MORE Influence = MORE 💰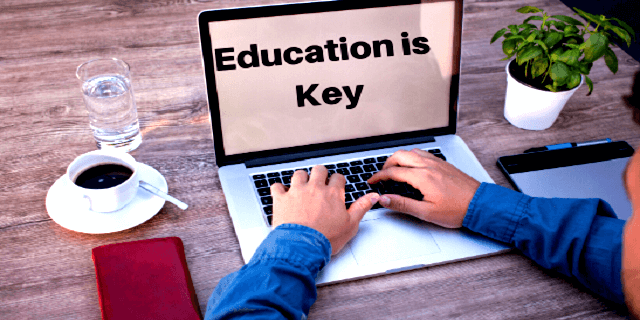 Now More Than Ever
Keeping your finger on the pulse on how the financial stability of our economy will affect the real estate market.  You can keep up to date by visiting our blog for tips in the menu under Simplifying Real Estate. Ceck out the categories to the right; Buying | Selling |  and MORE!
Better yet, protect your real estate investment by subscribing to our Newsletter. We are tracking the Stock Market and keeping track of the investor's fear factor. We are tracking the 10-year Treasury's Bond Yield, which determines the interest rates offered when applying for a Mortgage. We're following the top Economists and major Financial Institutions, Jobs Report, Home Sales, Buyer Demand, and detailed data regarding local Markets by City and Price.  Sign up for "Your 🏡 News Your Can Use"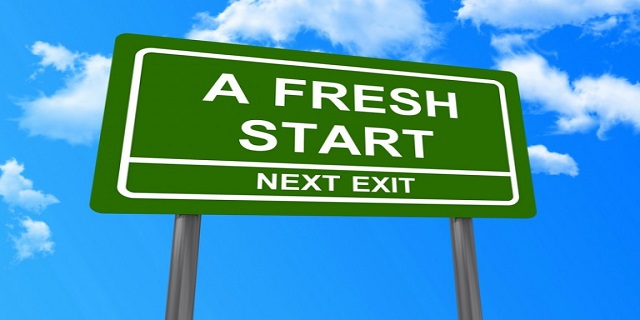 So Where Do You Begin?
I don't know about you; I've found I work best if I know the facts and it helps if it's all in one place. It also helps to know how people think, so I can work my way through the process to trust. If you tried to sell before without success, this plan will set you apart from your competition.
Do your research so you know you're getting the BEST in Marketing, Advertising, Negotiations, Education, Certifications, Communication, and the agent's Education.
You need to have a marketing and advertising plan that targets buyers where they shop. They are your audience and you need to market to them in a way that feels personal and emotional. Buyers will Shop based on Logic and Buy Based on Emotion. The only way we are going to impact our community and moving forward out of this hot mess is DO Not put your hopes and dreams on hold.  Create a plan and work with people you trust. Share your thoughts, experiences, recommendations, and ideas.  Our goal… Impacting Lives Better through Real Estate.  Contact me and we can help you worth through the process and timing.
To track home prices at your location in a live 3-year graph and inventory levels, visit Metro Detroit Housing Market Prices and Trends.   I update this report every month around the 15th.  I also have months supply on market, so you can tell which way the scale is tipping….buyer or seller side. You also have access to the Multiple Listing Service for Sold Data.  If you have questions email 👇👇👇 or use the ChatBot 🤖 bottom right.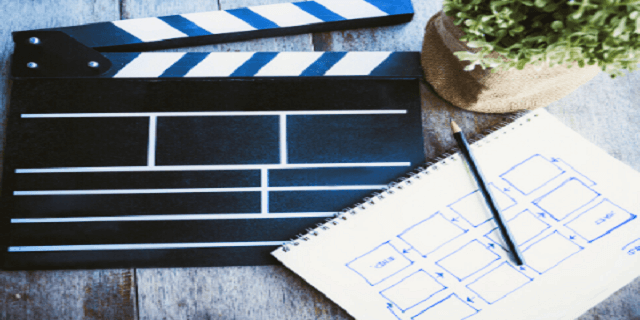 Know the Drawbacks
The internet has caused a huge disruption problem in Real Estate. We no longer have an Exposure Problem, we have an Influence problem. Everything that is currently for sale or was for sale is now online. Most of which is clickbait to sell leads to Agents, not help you find a buyer for your home.  So, in return, you are competing with other homes on the market and it is PRICE DRIVEN. 😤
You need to have a Lead Agent that understands Influence, and how to market and advertise on those platforms. How to separate your home from the competition, show value to the Buyers and their Agents to guarantee you Top 💰. You need an agent on your team that understands Tech from the inside out, along with the certifications and copyrights to back it up. An agent can hire 3rd party platforms and they are limited and can only take agents & their clients so far. It is up to them to be innovators and not just a salesperson. It takes intense training and understanding of new marketing techniques, using High Tech Re-targeting Methods. Unfortunately, unless you are willing to learn on your own, there is limited training for real estate agents.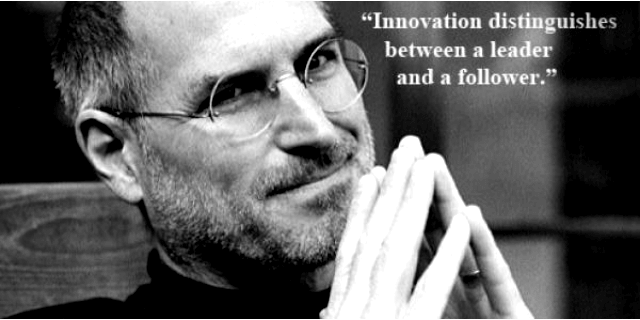 Preparing Your Presentation
Think of your house as an Apple product and you're Steve Jobs.   Steve would NEVER stand up on stage introducing a new product without bringing in professionals. The masters of their craft; programmers, video production, lighting, and sound.  He would even control the temperature in the room depending on how he wanted the audience to FEEL throughout the production, I mean the presentation.  He would develop his storyboard, and he wasn't so hung up on what to say…more so on what he wanted his audience to feel. The visual was the most important part of his presentation. Remember people shop with logic and purchase based on emotions, how does that product or house make them feel. 
For Steve, he wasn't selling a thing; he was selling a lifestyle.  Yes, you could touch it and use it and that was not good enough… you had to feel it.  He would rehearse on stage for hours over for many weeks before a launch. You see, his presentation was a production that he built starting with the story. Marketing firms have switched to this type of style now. Knowing consumers buy on emotion and how that product makes them feel. When you decided to sell your home, we need to flip a mental switch and now you're selling a product. Dan Kennedy and Gary Vaynerchuk are masters at this type of marketing, and I've learned from the best. Here is the GREAT Video to watch that was masterfully done, and change the future for Chrysler-Fiat. Watch and see what I mean!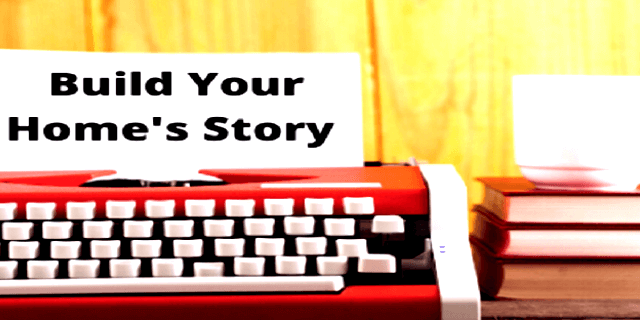 So, What's Your Story?
Marketing is about Storytelling.  We need to create emotion so the buyer will feel the value and why your property is the one for them. It's the only way to separate you from the competition.  No two homes are alike, and most agents market every home the same way, and the only Exposure you get is the internet.   The storyboard should be built with various levels of visuals as well as the story itself.
In most cases, Buyers schedule appointments because they didn't receive all the logical information, or they can't get a feel for the property. The visual presentation falls short.  This is frustrating for them and for you.  It wasn't the right house for them and if they had the proper visuals and story everyone would have known that upfront.  For our clients, Exposure is the 1st piece of the puzzle. We build our Influence into the production. The 1st showing is what they see online, and you MUST build in your "HELLO" in the presentation. When they schedule an appointment, it is the 2nd showing and they are wanting to confirm they have the same FEELINGS in person. MORE INFLUENCE = MORE 💰.
 Where Do You Begin To Tell Your Story When You Sell Your Home?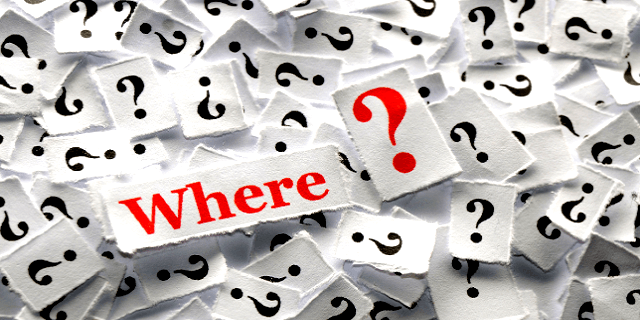 Where do you start?
1st, you do so research on the agents you want to interview.  How do they think and their certifications outside of just real estate?  When you decide to work with us, we start with a questionnaire.  Who knows more about the property than you do?  We build in logic, such as updates, improvements then work our way around to how does the home feel.  Example: How well does the house flow for family holidays?  What do you love about the neighborhood and location?  Of all the houses you looked at why do you buy this one? Then we will work in the visuals; Staging and Organization, Arial Views of the exterior, Profession Pictures, and Virtual Tours – with Chat  (Standard, 360 or 3D). 
Next will come to the presentation piece. Putting your story and the visual in various marketing platforms.   We will build out your custom Property Website. Which is important for tracking and re-targeting potential buyers. Your personal property website has expanded to the next level. We've now added our New ChatBot Bailey.  Potential buyers can ask questions and get answers right away.  We can also chat with them live as well. As a programmer, when they visit your property website they can also schedule an immediate appointment.  Who doesn't like instant support?  We will add; Social Media and Google Ads, Re-Targeting Ads, Direct Marketing to other Agents, Customize Communication and Report so you can track the process, and Exposure your property to the World using the Influence Business Model.
Staging & Organization

Staging increases value.  1st we organize and de-clutter if need be. It's important to identify and recommend an easy fix that will increase your bottom line. We will provide an easy checklist which will include making sure the home is well lit and fixing any major aesthetic issues.  We always start at the front door and work our way through the home.  Don't confuse staging with decorating.  The reality is the moment you commit to putting your home up for sale, you need to commit to transforming your home into a place that potential buyers can easily picture as their home, and not a guest in yours.  Every home has its own personality and we need to highlight the interesting features which will increase value.  If you are supplying a move-in ready home, buyers are likely to pay more.
What is home staging?
If we want to improve our looks, we can either see a surgeon or wear better make-up.  Just like makeup, it's an on-the-surface solution. Staging can help your place look its best during the sales period without the cost of expensive renovation.   Think of staging as an emotional connection that will appeal to buyers, so your property stands out in their minds when it's time to make an offer. Staging doesn't conceal anything, but it accentuates what's already there. If you would like some tips and before and after photos please visit Houseplans.Com.
 Is home staging worth it?
So what is the effectiveness of home staging? Being a member of the National Association of Realtors, we are always looking for ways to help our clients make more money based on facts.  One way is your ROI (Your Return on Investment), NAR breaks down the Effectiveness of Staging your Home.   One trend, does your home have a Home Office?  If it does, then we need to highlight that feature in the #1 position.  We are watching other trends into the new year as well.  Check out 10 Drastically Different Design Trends in 2021. With information changing so fast, please visit NAR's Lastest on the Topic of Staging. 
Aerial Drone Views of Exterior
We have found Aerial Views of the exterior of your property is key. If potential buyers are scrolling through 30 pictures of homes that meet their criteria, what is going to make them stop to look inside too?  The 1st photo they see that piques their interest, is the one they stop and review the details. The Multiple Listing Service rules are your 1st photo must be the exterior of the home. Shouldn't that photo be the BEST and DIFFERENT than every other home on the market?  Hiring a professional to take the shots is not cheap and that is why you see very few homes on the market with Aerial Views. Agents don't see a need to spend money marketing your home. They are a "Post and Pray Realtor" praying that someone comes along and sees your property on the internet and buys it.
Professional Pictures Tell a Story
How many times do you go online and see cars parked in the front yard?  Or you can tell the pictures were taken with a phone.  The color is off and more importantly, there is no depth from floor to ceiling and the room feels small. It just not taking pictures, it is taking pictures that tell a story of what's important.  It's building emotion for the buyer to take the next step.
Important Tips in Picture Taking
1st you need a professional camera and I use the Canon Rebel.  I also find the type of lens is important.  My client's like to see the volume in their rooms.  You want the room to look large and you need to see from floor to ceiling. I use the Extra Wide professional lens, so I have a better story. You want to make sure your windows are not blown out white and you can see outside. Either way, for my clients selling a property…what the buyer sees online is the 1st showing. When they schedule an appointment is the 2nd showing.  Remember, when buyers start the buying process "Logic makes them think and Emotion makes them act. " MORE Influence =  MORE 💰.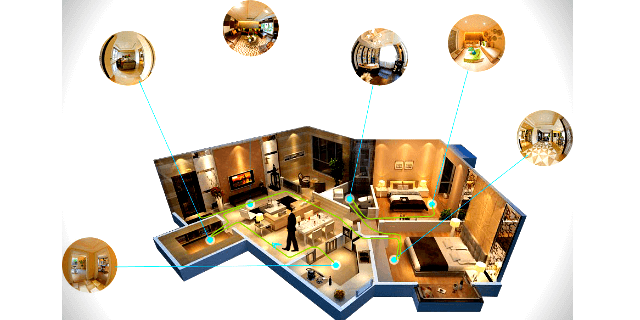 Virtual Tour – Standard | 360 | 3D & Video

Lights! Camera! Action! Virtual tours allow me to tell a better story.  It also helps separate the buyers that are just looking for fun vs. those that are buying.  Virtual tours give you the greatest amount of exposure instantly!  We can get ahead of your competitors and reach more buyers, and more importantly target your prospective audience.  Unlike pictures, you can only send one at a time. We share Property tours on many different levels and platforms.  We can share it as a standalone URL to the Multiple Listing Service, Zillow & Realtor. coms. Every piece of marketing material either has a Widget embedded or a URL link. We also have a Virtual Tour platform we can embed a video and potential buyers can chat.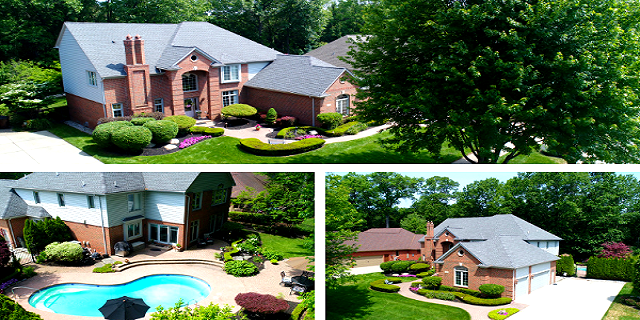 Personal Property Website ~ Important for Two Reasons
#1
The Website is designed to provide accurate information and incentives for the buyer to purchase your property over your competition.  We highlight your story, so they start to feel an emotional attachment. We take it a step further; your virtual tour is added, and we can produce PDF Downloads with detailed information including updates. This will help build value.  We are looking to attract the right qualified buyer and not the" Lookie Lou's" on the public platforms.  Your Website also promotes Zero Plus Keller Mortgage on how the buyer can save thousands without costing you a dime. We use your personal Website URL to promote; Open House, Re-target Buyers keeping your property in front of them at all times in ads, Just Listed, and more.  They can even request a personal showing online as well. We have also built-in BailyBot 🤖, your personal Chatbot.  Buyers can get instant access to questions answered and not wait and move on to the next property.  We can schedule an appointment instantly and keep them focused on your property and yours alone!
#2
This is the most important part of your customer communication. It's reviewing the data and tracking your campaign's successes and sharing the results with you. All Digital Marketing analytics it detailed by source. We review and spend more advertising dollars on successful campaigns.  Yes, it does make a difference in what type of campaign works best. It depends on who your audience is.  Is it a 1st time home buyer or someone looking to downsize? Maybe the buyer needs more space for the kids and a private office. We can provide information other agents can't.  How? We own, designed, and produced all our Digital Marketing Platforms; if you want it we design it!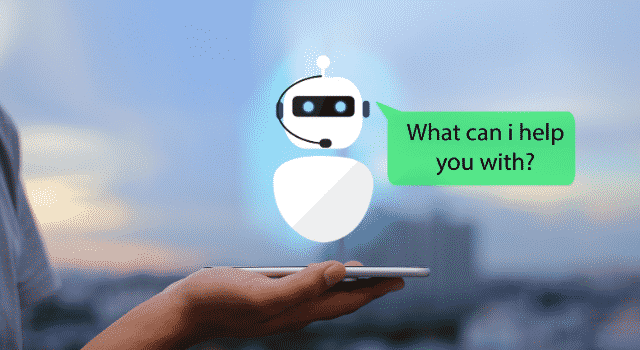 Instant Communication with Potential Buyer…
How cool is that!  BaileyBot 🤖 is on standby 24/7 to help potential buyers learn more about your home. This will keep buyers focused on your property, and separate you from your competition. You will stand out and offer immediate service to your audience and let the buyers know they are #1. Let's face it, who doesn't like to have all the details upfront and the best in customer service 👍.
Marketing Distribution Platforms
Social Media | Google Ads | Internet

This is where it gets fun and endless.  As Web Developer, we inserted codes in our headers to track.  This will also allow us to reverse engineer and seek out buyers that have searched the internet for their new home or have been on Facebook, Instagram, Messenger, and YouTube.  The platform does not matter. Everything is tracked and we just reverse engineer and target those buyers. The beauty we have custom-designed Widgets shaped like houses, so all our visitors can share all the information including your Personal Web Site with their friends and family.
  What sets us apart from other brokers?
Building our audience base by creating interesting stories via our blog or information on our websites.   Most agents spend 2 to 4 hours a day making telemarketing calls, not content writing. I have built a large database of Home Sellers that will buy a new home and Home Buyers purchasing their first home or relocating. 
I am thrilled I now have Facebook | Messenger | Instagram Developer status. I've achieved Certification for Meta Ads and working on my certification on all Google platforms. I have jumped through more hoops to make Google Search Optimization better and safer. We are now using Google's hosting platform in return to help make a better Visitor experience.  Let's face it, we have to appeal to our audience at the highest level so you get the returns your looking for as well.  MORE Influence = MORE 💰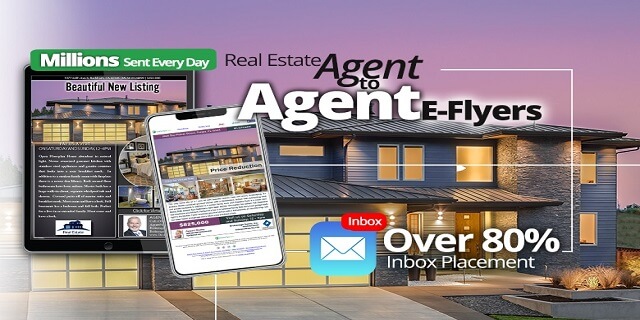 Direct Marketing to Other Real Estate Agents
Blasting your Property to other Real Estate Agents is particularly important. The "Truth" Realtors don't spend hours looking in the Multiple Listing Service for properties. They set-up an automatic email to their prospective buyers based on their criteria in the Multiple Listing Service. Some may even look at daily hot sheets. The problem husband and wife cannot always agree on what is important in their new home, and both are looking for something different. So, the marketing needs to be sent individually so you can help them through the process to agree on 1 property that feels like home.  As time goes by, their criteria change and they get closer together to what they need in a new home. They don't always communicate those changes to their Realtor.  Unfortunately, properties that are for sale get missed.
 Our True Story
I selected over 5,000 agents and marketed to all of Southeast Michigan and selected an E-Flyer with a Non-Branded Virtual Tour.  The agents like E-Flyer's in their Email In-Box and will review. In return, agents can share the property E-Flyer and take full credit without my information showing up. They don't have to worry their buyers will contact the listing agent directly and lose their commission.   An agent from Northville received the E-Flyer blast and contact his cousin and forwarded the email to each of them separately.  They were being transferred to the Shelby Twp. area.
The Outcome
Both the husband and the wife were excited as it met both of their wants and needs and more.  Needless to say; the home was perfect and wrote they wrote an offer. They could not figure out how they could have missed it.  They had saved their search criteria on Zillow and Realtor.Com's, along with what the agent had saved and was sending auto emails to them.   What we figured out, as time went on their wants and needs changed but the criteria did not. The agent nor themselves went in and updated their new wants and needs.
Very Important Lessened Learned
You can't assume the information the agents are sending buyers from the Multiple Listing Service or the public sites are meeting the buyer's needs…. you must include direct market to your audience, and this includes other agents. Their wish list or taste change along the way and the original criteria no longer work for them. The company we use has updated their E-Flyer's experience.  For an additional cost I can now add pictures into a beautiful slider and it creates the illusion of a virtual tour.  The pictures will auto-shuffle and create a video experience.  You can still embed Virtual Tours and Video in the flyer.  It is just a way to get everyone's attention immediately.  It is a must for us to direct market to everyone and create another property SOLD!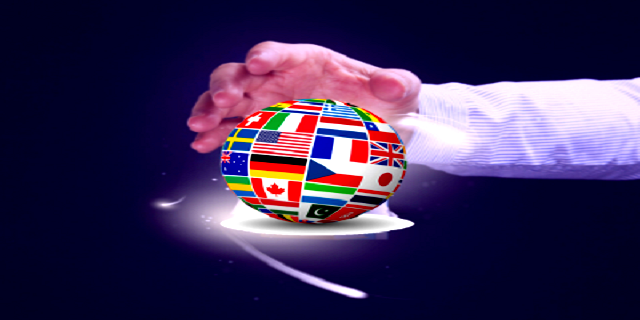 We Can Market The World
Southeast Michigan is the "Auto Capital of the World", and a large part of our real estate business comes from families relocating here.  There are a few other internet portals I use to spread the word. One is Listhub, it's the leading nationwide platform for listing management, serving more than 60,000 brokerage firms, and synchronizing listing information from over 600 Multiple Listing Service data sources with more than 180 publisher websites.
Next is Keller Williams, we are an American & International real estate franchise that's headquartered in Austin Texas. With over 150,000 agents Nation Wide, we are the largest real estate franchise by agent count in the world. and one of the largest privately held global residential real estate brokerages.  We have just launched our new Mobile App and coming soon Artificial Intelligence to help you find your perfect Dream Home.    We cover extensive Exposure and add the Influence so buyers are willing to pay TOP 💰 Watch the video and download the best mobile home search platform. 
In Closing When You Sell Your House
The long journey has been a tough one and the last 4 years of intense education have more than prepared me to benefit my clients in an uncertain environment. Utilizing High Tech Digital Market guarantees, you' will receive the best Exposure while Influencing Buyers at the same time.   Instead of unqualified Buyers stomping through your home, you've separated yourself from your competition. Buyers are now willing to pay TOP 💰 because they see and feel the value.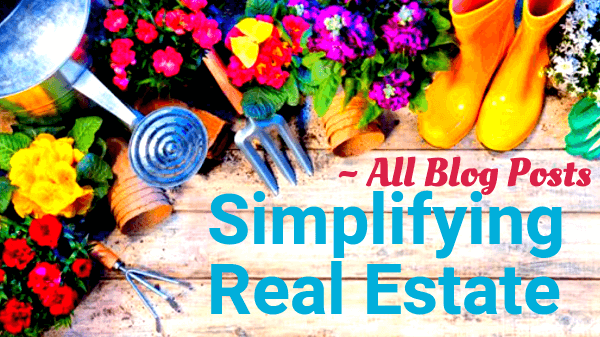 As we move forward, it's been challenging as we navigated through all the changes. Putting your dream of a new home on HOLD shouldn't be one of them. Now more than ever, knowledge will be your power. Know the Market You're In and your Negotiation Power. Check out Categories for additional updates regarding the Market | Buying | Selling
Buying and Selling Guides
Do You Have a Questions❓
Testimonials Scroll Down🤩