Discover the hidden goldmine in your own backyard: your home equity gains offer opportunities. You might be sitting on significant gains without even knowing it. Learn how to understand, maximize, and leverage this asset for your future. Don't miss out; the opportunity is real!
Your Home Equity Gains Can Offset Affordability Challenges
"Considering selling your home? You might be concerned about the current mortgage rates and their impact on your decision. Many homeowners share this concern, hesitating to sell when rates are high. However, it's essential to recognize that alongside these elevated rates, home equity gains is also at a peak. Here's a clear picture to help you make an informed choice."
Bankrate explains exactly what home equity gains is and how it grows:
"Home equity is the portion of your home that you've paid off and own outright. It's the difference between what the home is worth and how much is still owed on your mortgage. As your home's value increases over the long term and you pay down the principal on the mortgage, your equity stake grows."
In other words, home equity gains is how much your home is worth now, minus what you still owe on your home loan.
Home Equity Gains Growth: What You Need to Know
Wondering about the home equity gains you've built up in your home? Want to find out fast? Well, you're in for some good news! Recently, homeowners like you have seen their equity grow faster than expected. According to CoreLogic, the average homeowner in the U.S. now boasts an impressive $290,000 in equity.
This remarkable increase in equity is primarily due to the substantial rise in home prices over the past few years. These soaring prices have accelerated the accumulation of equity in your home. While the housing market has begun to stabilize, it's essential to note that there's still a strong demand for homes, far outstripping the available supply. This high demand continues to drive up home prices.
In fact, data from reliable sources such as the Federal Housing Finance Agency (FHFA), the Census, and ATTOM, a property data provider, show that nearly two-thirds, or 68.7%, of homeowners, have either fully paid off their mortgages or hold at least 50% equity.
Your equity isn't just a number; it's financial security and opportunity rolled into one. Whether you're looking to sell or buy, knowing your equity position gives you a powerful edge in today's market.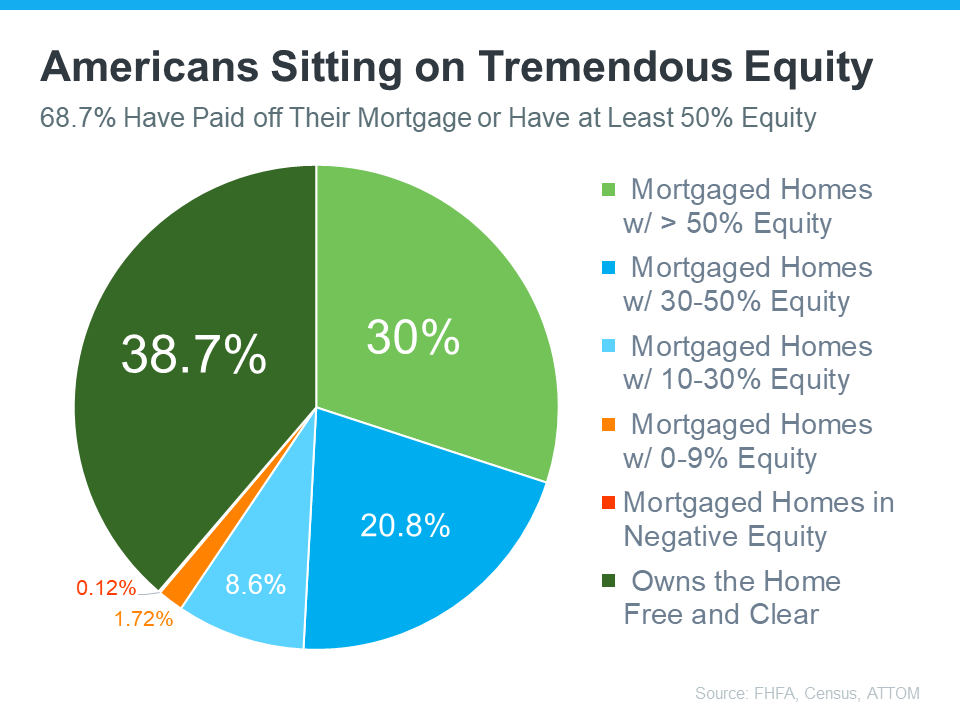 That means nearly 70% of homeowners have a tremendous amount of equity right now.
How Equity Boosts Your Affordability
Thinking about your next move but concerned about affordability? Your home equity can be a game-changer. Let's explore the ways it can help you:
Become a Cash Buyer: Living in your current home for years? You might have piled up enough equity to buy another home in cash. No loans, no mortgage rates—just a smooth, simple purchase. As the National Association of Realtors points out, "All-cash buyers enjoy the benefit of dodging higher mortgage rates."

Boost Your Down Payment: Sell your home and use the cash to supercharge your next down payment. Imagine lowering the amount you need to borrow, making today's interest rates less of an issue. Experian confirms, "A higher down payment can get you a lower interest rate, reducing your monthly payments."
So, don't let affordability worries hold you back. Your home equity could be the key to your next ideal home.
Bonus ~

Home Price Equity Gains over the Past 3 Years by City
Whether you are Home Buying or Home Selling, this should be your starting point. Remember, the numbers in the graphs and trends represent your money.
On my website, you have a direct connection to the Multiple Listing Service (MLS) and a treasure trove of helpful information including sold data. You have complete access to better reports than most realtors.  I'm here to walk you through the process. 1st up, focusing on Macomb and Oakland County.
But that's not all. Then we explore our City Trends section, where you'll find up-to-date data covering the past three years, neatly organized in 50k increments. No need to guess about changing home prices; this tool helps home sellers easily discover what homes are listed and selling for. 
Need a starting point? Then get your Instant Home Valuation Report and find your home's starting price point in today's market!
Bottom Line
Absolutely, making a move can be a game-changer, especially in today's market. Your hard-earned equity can open doors to exciting opportunities. If you're curious about the equity in your current home and how it can be a stepping stone to your next dream home, let's have a chat. I'm here to help you explore your options and make informed decisions.
If you find this information useful, like and share it with your friends and family.
More Help Is

1️⃣

Click Away

⤵️
Contact me with any Questions

🤩

Testimonials Scroll Down…

👍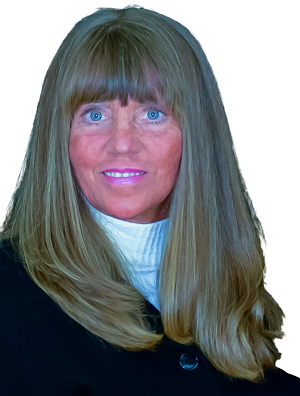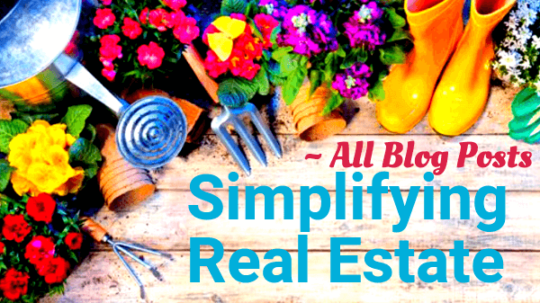 As we move forward, it's been challenging as we navigate through all the changes. Putting your dream of a new home on HOLD shouldn't be one of them. Now more than ever, knowledge will help you set up your Negotiation Power. Check out Categories for additional updates regarding the Our Blog Post.
To Keep up to date request our 🏡 Chat Newsletter or Follow us on Facebook, Instagram, or YouTube.
Buying and Selling Guides
☎ ~

+1 (248) 343-2459
📩 Email
Website Development, Production, and Content by Pam Sawyer @ Team Tag It Sold © 2017 All Rights Reserved