Thinking of Selling Your Home? We are going to review why Buyer Demand is still strong in Metro Detroit Today. 
A strong job market and rising wages are powering demand for homes. Forget the recession chatter; the economy's resilience tells a different story. Why? Job stability and better paychecks give people the confidence to buy homes. So if you're considering selling, now's a great time to make your move.
Great News: Job Growth is on the Rise!
Forget the job losses we usually see in recessions—our economy is expanding and making room for new opportunities. July's stats from the Bureau of Labor Statistics reveal 187,000 new jobs, a bump up from June's 185,000. That means more and more people are landing the jobs they want. The best part? The unemployment rate has dipped below its long-term average of 5.7%. That's a win-win, whether you're thinking of selling your home or looking to buy!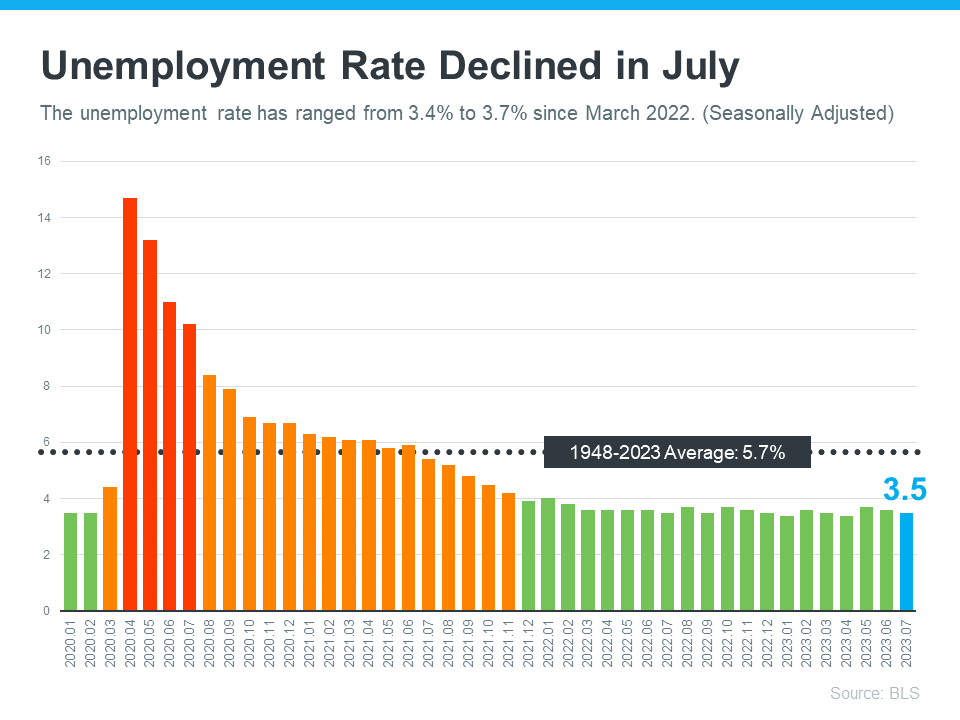 A strong job market creates financial security, making the idea of owning a new home more achievable. With a stable income, the path becomes clearer for many people. It's a great time to weigh your options if you're thinking about buying or selling a home.
People Are Making More Money
The data also shows hourly earnings have been going up pretty steadily over the past few years (see graph below):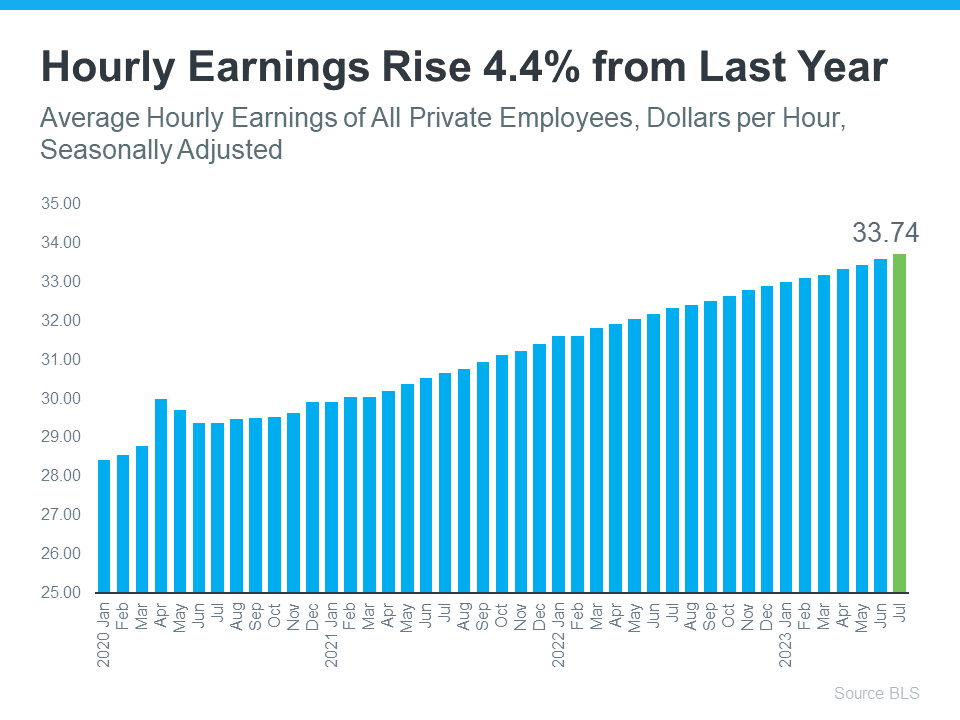 When your paycheck grows, you're in a better position to move or save for the future. This extra income helps you tackle today's housing market challenges head-on. Remember, the cost of buying a home boils down to three things: your income, current home prices, and mortgage rates. Even though homes and loans are pricier now, rising wages make homeownership more attainable. In a nutshell, a bigger paycheck can be your ally in conquering today's real estate hurdles.
Builder Online summarizes how growing wages can help:
"The housing market has been a beneficiary of the strong economy and labor market. Many of those employed have saved money over the past few years and used those funds toward a down payment on a home."
Thinking about selling your home? Great news! A booming job market and rising wages have sparked serious buyer interest. This means more people can finally chase their dream of owning a new home, and they could be looking at yours!
Buyer Demand Key Take Away
 A strong job market and increasing wages are turning many into enthusiastic buyers. It's an ideal backdrop for selling your home! Ready to navigate the process from pricing to showing? Let's team up and make your home-selling journey a smooth and successful one.
If you find this information useful, like and share it with your friends and family.
More Help Is

1️⃣

Click Away

⤵️