If you've been mulling over the idea of selling your house, here's something you should know. Right now, there aren't many homes up for sale. It's a bit unusual for this season as we're seeing fewer sellers putting up their houses on the market than what we're used to. The best time to sell your house in Metro Detroit…Is when others aren't selling.
If we rewind to every April since 2017, the only time we saw fewer houses listed was in April 2020. Remember that? When the pandemic threw a curveball and brought the housing market to a near standstill, (just look at the red in the graph below). In a normal year, April sees around 500,000 sellers saying "Hey world, my house is up for sale!". But this year, we've had less than 400,000 people joining the April home-selling club (check out the graph below to see what I mean).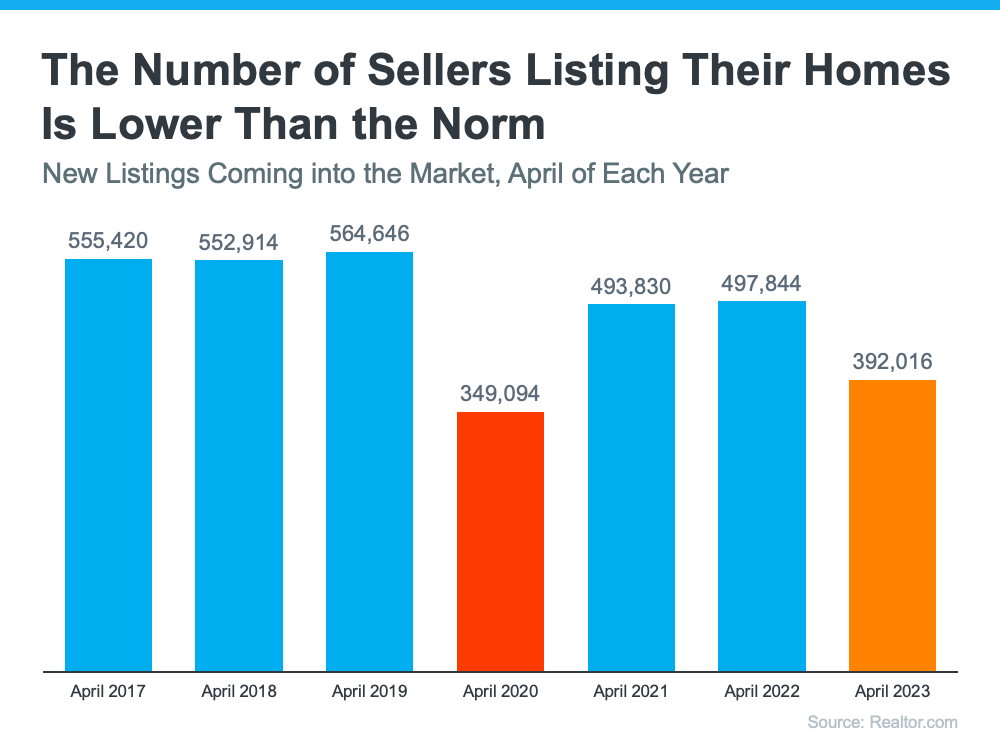 Are You Waiting to Sell Your House for This Reason?
There are a number of factors contributing to this trend. The main reason for keeping inventory low right now is Mortgage Rates. So homeowners are reluctant to move. Their current mortgage rate on their home is lower than the one they could get today on their next house. It's called a rate lock.
As a recent survey from Realtor.com explains, fewer sellers are planning to sell in the next 12 months. Their main reason, they're waiting for rates to come down.
While this wait-and-see approach is right for some sellers, it also creates an opening for more eager sellers to jump in now.
If your current house truly doesn't fit your needs anymore and you're ready to move, don't miss this chance to stand out. When fewer sellers are putting their homes up for sale, buyers will have fewer options, so you set yourself up to get the most eyes possible on your house. That's why your house could see multiple offers as buyers compete over the limited supply of homes for sale.  It's important to review the market stats and price right.
As Lawrence Yun, Chief Economist at the National Association of Realtors (NAR), says:
"Inventory levels are still at historic lows . . . Consequently, multiple offers are returning on a good number of properties."
If you find this information useful, like it and share it with your friends and family.
Step #1

~

Where are Home Prices Heading?
💥 Important 💥 Know Your Numbers…It represents your Money! This is Where You Track Home Prices and Housing Inventory Levels (Supply and Demand) by City, & updated monthly by the 15th. You have direct access to all data from the Multiple Listing Service because I programmed it that way 🤩
Whether you are Home Buying or Home Selling, this should be your starting point. Remember, the numbers in the graph and trends represent your MONEY💰 I just finished a blog post regarding the importance of tracking home prices.
As a programmer, you have full access to everything in the multiple listing service on my website. You don't need a realtor to access the data. Before you start working through the 5 steps, start with understanding the difference between Price-Driven Approach vs Value-Driven Approach… then cick button below and work through the 5 steps.
Step #2~

Marketing How to Sell Your Home for More Money
💥 Important 💥 Know how to separate your home from the competition
I'll walk you through each step on how to use Influence to Sell for Top Dollar 💰 vs. Post and Pray on Price. Post and Pray rely on exposure only from the Multiple Listing Service, Zillow, and Realtor. Com's.
Increase Your Marketing to Increase Your Buyer Pool
The only way you are going to compete with the other homes for sale on these platforms is by price, not value. Even in a Sellers' Market, Marketing your Home is very 💥important💥 Think Amazon…getting your home in front of buyers looking for what you are selling. You need to stay in front of all potential buyers.
Bottom Line: The Best Time to Sell Your House in Metro Detroit
So when is the best time to Sell Your House in Metro Detroit? Now! Get ahead of your competition and sell now.  If you do, your house should stand out and could get multiple offers. Let's connect to get you market ready.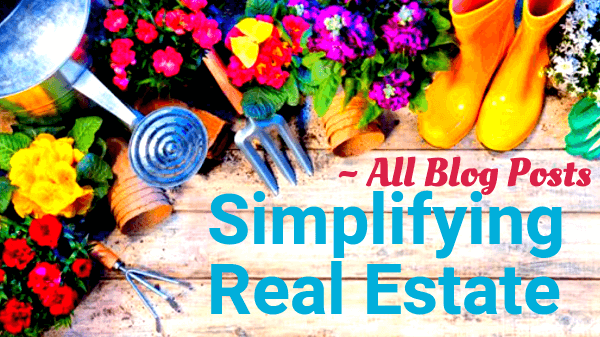 As we move forward, it's been challenging as we navigated through all the changes. Putting your dream of a new home on HOLD shouldn't be one of them. Now more than ever, knowledge will help you set up your Negotiation Power. Check out Categories for additional updates regarding the Market | Buying | Selling
Buying and Selling Guides
Do You Have a Questions❓
Testimonials Scroll Down🤩