Are you feeling hesitant about buying or selling a house because of talk about a potential recession? Don't worry! We'll review what happens to housing prices during a recession and take a deeper dive into details. The good news, experts are saying that if we do officially enter a recession, it'll be mild and short. As the Federal Reserve explained in their March meeting:
". . . the staff's projection at the time of the March meeting included a mild recession starting later this year, with a recovery over the subsequent two years." transit. 
A Recession Doesn't Mean Falling Housing Prices
It's important to remember that not all recessions lead to housing prices dropping. Looking at the data, we can see that housing prices during a recession actually appreciated in four of the last six recessions since 1980. While many people may remember the housing crisis of 2008, today's housing market is fundamentally different. There's currently a low supply of homes for sale, which means there's no reason to fear a market crash.
Most people remember the housing crisis in 2008 (the larger of the two red bars in the graph above).  They think another recession will be a repeat of what happened to house prices then. But today's housing prices aren't about to crash because the fundamentals of the market are different than they were in 2008. Back then, one of the big reasons why prices fell was because there was a surplus of homes for sale at the same time distressed properties flooded the market. Today, the number of homes for sale is low, so while housing prices during a recession may see slight declines in some areas and slight gains in others, a crash simply isn't in the cards.
A Recession Means Falling Mortgage Rates
What a recession really means for housing prices is falling mortgage rates. As the graph below shows, historically, each time the economy slowed down, mortgage rates have gone down.
Bankrate explains mortgage rates typically fall during an economic slowdown:
"During a traditional recession, the Fed will usually lower interest rates. This creates an incentive for people to spend money and stimulate the economy. It also typically leads to more affordable mortgage rates, which leads to more opportunity for homebuyers."
Bankrate says mortgage rates usually drop in a recession as the Fed cuts interest rates. Lower rates encourage spending and make mortgages more affordable, creating more opportunities for homebuyers. This year, high inflation has led to unpredictable rates, hovering between 6-7%, impacting affordability. However, a recession could push rates below this threshold, though not as low as the previous 3%. Those days are behind us. I update the current trends in Mortgage Rates on Friday morning. 
Bottom Line
So, if you're worried about what a potential recession could mean for housing prices, don't be. Experts predict it will be mild and short-lived, and history shows that falling mortgage rates can benefit home buyers. Keep this in mind when making your housing decisions.
If you find this information useful, like it and share it with your friends and family.
Step #1 ~ Where are Home Prices Heading?
💥 Important 💥 Know Your Numbers…It represents your Money! This is Where You Track Home Prices and Housing Inventory Levels (Supply and Demand) by City, & updated monthly by the 15th. You have direct access to all data from the Multiple Listing Service because I programmed it that way 🤩
Whether you are Home Buying or Home Selling, this should be your starting point. Remember, the numbers in the graph and trends represent your MONEY💰. I just finished a blog post regarding the importance of tracking home prices.
As a programmer, you have full access to everything in the multiple listing service on my website. You don't need a realtor to access the data. Before you start working through the 5 steps, start with understanding the difference between Price-Driven Approach vs Value-Driven Approach… then click the button below and work through the 5 steps.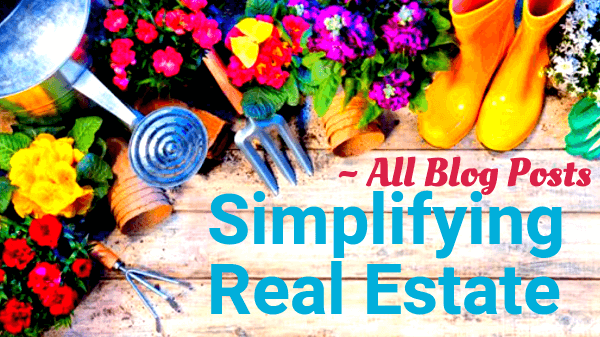 As we move forward, it's been challenging as we navigated through all the changes. Putting your dream of a new home on HOLD shouldn't be one of them. Now more than ever, knowledge will help you set up your Negotiation Power. Check out Categories for additional updates regarding the Housing Market | Buying | Selling

If You Need To Sell 1st…
Keep Buyer Focused on your Property vs the competition
Marketing Your Home
No 2 homes are alike, and agents need to 🛑 marketing ONE size fits all. We no longer have an exposure problem (internet). Your home is buried on public home search internet sites. The only way to compete on those platforms is the price. If you want more money, you need to apply Influence. Separate your home from the competition, so the Buyer sees value. Keeping them focused on your property and not getting lost in homes' inaccurate data on public internet sites is necessary. Having digital omnipresence on serval platforms is your key to success. Remember MORE INFLUENCE = MORE 💰. We have details on how you can utilize High Tech Marketing and Win!
Have Questions?
If you have any questions, contact us: Chatbot 🤖 at the bottom. Contact me by Email 📩 or my Cell 📲 @ 248-343-2459. Would you mind sharing your thoughts below or what future article you would like to see? Your opinion is important to us…. this site is for you.🤩 To Keep up to date request our 🏡 Chat Newsletter or Follow us on Facebook, Instagram, or YouTube.
Buying and Selling Guides
Do You Have a Questions❓
Testimonials Scroll Down🤩