We're going to explore the importance of finding a true real estate expert in today's complex housing market in Metro Detroit.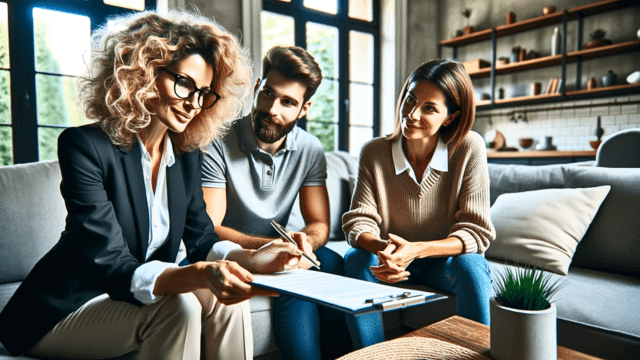 Why You Need a True Real Estate Expert in Today's Housing Market
First and foremost, when you start looking for the right real estate agent, go to their website and read what they write. Did you learn something? Was it helpful, or did you leave with more questions than answers? The housing market continues to shift and change, and in a fast-moving landscape like we're in right now, it's more important than ever to have a trusted real estate agent on your side. Whether buying your first home or selling once again in Metro Detroit, working with an expert who can guide you through each unique process step is critical.
Not all Agents are Alike
The reality is not all agents operate the same way. To truly make a powerful and confident decision as you buy or sell a home in Metro Detroit, you need a real estate expert who uses their knowledge of what's happening with home prices, housing supply, industry projections, and more to give you the best possible advice. Someone who can provide clarity and trust like that is essential to your success. Jay Thompson, a Real Estate Industry Consultant, explains:
"Housing market headlines are everywhere. Many are quite sensational, ending with exclamation points or predicting impending doom for the industry. Clickbait, the sensationalizing of headlines and content, has been an issue since the dawn of the internet, and housing news is not immune to it."
Unfortunately, when information in the media isn't clear, it can generate a lot of fear and uncertainty for consumers. As Jason Lewris, Co-Founder and Chief Data Officer at Parcl, says:
"In the absence of trustworthy, up-to-date information, real estate decisions are increasingly driven by fear, uncertainty, and doubt."
Buying or selling a home in Metro Detroit is a huge step, but you don't have to go it alone. Rely on a trusted expert to guide you through market trends and give you the facts. With the right help, you'll feel confident and excited about this significant life change. After all, a move like this should inspire joy, not stress. Let's make your home journey a great one together.
7 Ways to Identify a True Real Estate Expert in Today's Complex Housing Market
Navigating today's complex housing market in Metro Detroit is no small feat, but a true real estate expert can make all the difference. Here are five ways to identify someone who genuinely knows the ins and outs of real estate so you can have the best experience whether you're buying or selling.
Education Approach: Great agents aim to inform you, not just guide you. They share valuable tools and insights, helping you make intelligent choices for your future. Look for an agent who offers blog posts, engaging videos, and consistent updates. This shows a genuine commitment to helping you learn.
Navigating the Digital Landscape: Today's real estate market thrives on technology, and you should, too! Whether buying or selling, teaming up with a tech-savvy expert is essential. Why? If you're a buyer, imagine exploring homes through virtual tours or signing paperwork with just a click. For sellers, the right technology can make your property stand out, attracting more interested buyers. So don't settle for an agent who posts your listing online and hopes for the best. Instead, seek out someone who uses technology creatively to get you accurate results—got questions? Don't hesitate to ask.
Local Insight You Can Trust: An expert knows the local market like the back of their hand. They'll offer precise information on neighborhoods, hidden gems, property values, home prices, and housing market trends via graphs, empowering you to make educated decisions.
 
Communications and Connections Matters
Up-to-date Insights: Navigating the real estate market can feel like a maze, but don't worry. We stay on top of the latest trends and shifts, so you're never left behind. Please think of us as your guide, always one step ahead, helping you make intelligent decisions for your future.
Strong Connections Matter: A great agent knows the right people, from mortgage pros to home inspectors. This circle of experts becomes your go-to team, making your home buying or selling journey smoother and more secure.
Clear Communication You Can Trust: The right agent focuses on what matters to you. You'll always stay updated, fully understanding every step of the process: no confusion, just clarity and peace of mind.
Negotiation Know-How: Choosing the right agent matters, especially one who knows how to negotiate effectively. This skill can tip the scales in your favor, ensuring you get a great deal, whether buying your dream home or selling your current one.
If you find an agent who checks these boxes, you're not just getting a service; you're gaining a partner in one of the most significant decisions of your life. So, choose someone you can trust!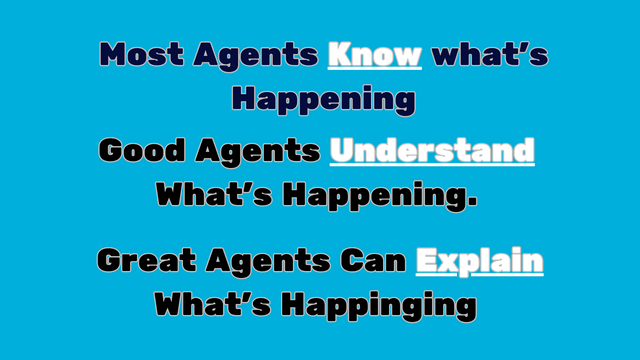 Key Takeaway
You've come to the right place if you want sound advice and trusted information about our local housing market in Metro Detroit. Finding a real estate expert will empower you to make confident decisions in today's complex housing market. If you have any questions, let's chat. 
If you find this information useful, like and share it with your friends and family.
More Help Is

1️⃣

Click Away

⤵️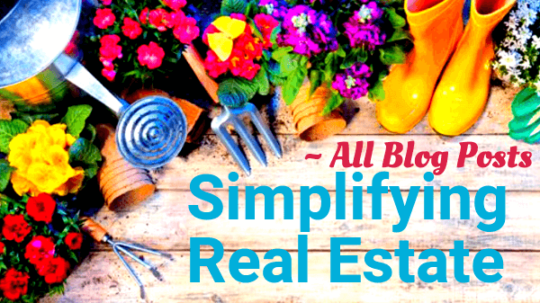 As we move forward, it's been challenging as we navigate through all the changes. Putting your dream of a new home on HOLD shouldn't be one of them. Now more than ever, knowledge will help you set up your Negotiation Power. Check out Categories for additional updates regarding the Our Blog Post.
To Keep up to date request our 🏡 Chat Newsletter or Follow us on Facebook, Instagram, or YouTube.
Buying and Selling Guides
☎ ~

+1 (248) 343-2459
📩 Email
Website Development, Production, and Content by Pam Sawyer @ Team Tag It Sold © 2017 to the current year. All Rights Reserved