Know the Difference
When we start the process for your Price Driven Approach we start with the Multiple Listing Service (MLS).  This is a vague report based on other homes in the area, your neighborhood based on square footage, finished basement, and garage size. This report will include Sold, Expired, Pending, and Active.  We also request a report from RPR (Realtor Property Resource) which includes homes sold in the MLS and homes sold privately. This report relies on the data from your neighborhood and surrounding area.  It will use algorithm analytics to determine the Price Range.
Lastly, we look at the Value-Driven Approach
Next, we need to filter what an appraiser's opinion could be about value.  Part of their mathematical modeling is a condition rating system. Depending on the condition and improvements will move the value up or down.  The appraiser will review updates, features, and quality of materials used to determine Fair Market Value.  Make sure you select a Realtor that knows how to use this approach.  
Terms to understand for Price Driven Approach
Public Record Data: AVM- Automated valuation model (AVM). A service that can provide real estate property valuations using mathematical modeling combined with a database. Most AVMs calculate a property's value at a specific point in time by analyzing the values of comparable properties. (Example:  October of 2016 to October 2017 for 2018 Values).  Your City, or township uses this algorithm calculations modeling in their public data only to determine value ranges and averages. 
Realtors Property Resource RVM uses public data and the multiple listing service data in their algorithm calculations.  It will also give an AVM and RVM confidence score in the report. 

Price Driven Approach
I was watching a documentary on Warren Buffet and his approach to business.  Seeing he is in the Real Estate Brokerage business, I was curious and watched.  Throughout the documentary, he had the same message…" Price is what you pay, Value is what you get"
Why do Prices Differ in the Same Neighborhood?
Have you ever wondered why your house must sell for what your neighbor's house down the street sold for? You see, this is what I call Price Driven Approach.  This approach where agents base what you can sell or profit from your home on a fixed price based on "other" homes.  To me, this is an inferior and outdated approach.   Most realtors use this approach when they discuss the price, what they would list the property for.  Yes, there has been a lot of changes with appraisal rules. An appraiser can use the following to name a few improvements to add VALUE; Roof, Windows, Kitchen, Bath(s),  mechanical, finished Basement, lot size, garage size, and location.  If you would like to obtain an idea of what your home is worth, fill out the form below and we will provide you with a report. 

Value-Driven Approach
No two homes are EXACTLY the same.  There are two parts to Value.
Part One 
Looking at the property through the eyes of an appraiser.  What information will they need to decide the condition rating of the property?  (You can download the report from above)  What does your home have the other homes didn't that can add value.  Is the basement finished, basement full bath vs half bath or no bath at all, has the following been updated; kitchen, baths, windows, roof, and mechanical.
 Part Two 
What value do the buyers see?  Does the home has everything they are looking and is it in move-in condition for them?  Each buyer is different, and that's why I strategically place my client's property to stand out over the competition.  I do this based on the highest level of marketing on multiple platforms and by hitting emotional triggers with prospective buyers.  What I've noticed….when buyers decided to buy based on emotion, they are more likely to make a better offer.   This isn't done just by visual alone when they walk through the home for the first time.  It starts when they first see the property and read its story.
Buyer's Need for an Emotional Attachment
Once buyers can visualize themselves they start working on their own story,  and how it will work for their family. I need to get them to FEEL  the house while viewing the property online.  Your storyboard is crucial, this is when a buyer can openly see your house as their home.  Staging at this point is important, we don't want them to see your property as a guest in your house.  The buyer needs to start the emotional process, not a logical one. " Logic makes them think and Emotion makes them act"  This is the 1st showing of your property to prospective buyers…shouldn't it be the best?   When they schedule an appointment this is their 2nd showing.  The buyers are visiting the property to confirm their feelings about making an offer.  To learn more about MORE Influence = MORE 💰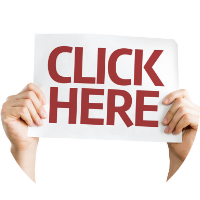 Impact of Price
We are going through some crazy times and I've added some valuable insight from CoreLogic's latest Market Pluse. 
Instead of the seller trying to 'win' the negotiation with one buyer, they should price their house so that demand for the home is maximized. By doing so, the seller will not be negotiating with a buyer over the price, but will instead have multiple buyers competing with each other over the house.
Market Stats & Updates
 Know the Market You're In! 
If you haven't reviewed your 3-year market trends based on the average price in your City and your price range…I recommend you review it now.  The report will also provide an idea of how long it could take you to sell the property (Market Supply).   This is how long it would take to Sell ALL the home in the Multiple Listing Service if no other homes came on the market.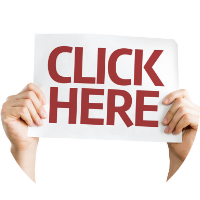 Monthly Market Report Recession to Recovery 
It's important to protect your real estate investments, and to do so you need the facts.  This month has been the craziest month ever and I've never worked so hard trying to keep up with all the data flooding in from Wall Street, Financial Institution, and Real Estate data sources.  Holy Cow! I'm following this very closely and will have updates in most cases daily.
This report is a comprehensive walk-through of the most up-to-date information regarding the real estate industry.  So what we knew January-March, well throw it out the window. At the beginning of March, we were talking about having a sensational year. It wound up that in January and February, we sold more houses in more than a decade. So, we were in for a real prime, phenomenal year, and then, BAM! 💥Everything gets put on hold. So, let's go over the questions that you're going to be asked, and let's go over the answers so that you have them.  Get Your Report in a Safe Downloadable PDF 👇👇👇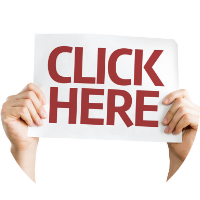 Bottom Line
It's important to take the time to review all the data to determine the price range you choose to list your home for sale. Once you determine the range, the next step is to test the Market Your In.  Who has the better negotiation power you the Seller or the Buyer?  We're here to help you look at all the puzzle pieces, so you succeed in selling your home for MORE 💰.  
In Closing
As we move forward trying to navigate our way through our new surroundings. Putting your dream of a new home on HOLD shouldn't be one of them.  Now more than ever knowledge will be your power. Know the Market You're In and your Negotiation Power. Check out Categories for additional updates regarding the Market | Buying & Selling.
If you have any questions, contact us: Chatbot 🤖 at the bottom.  Contact me by Email 📩 or my Cell 📲 @ 248-343-2459.  With all the doom and gloom of the virus, one thing history has shown us, this will NOT define us.  Stay safe! Please share your thoughts below or what future article you would like to see. Your opinion is important to us…. this site is for you ❣


 If You Need To Sell 1st…
Keep Buyer's Focused on your Property vs the competition
Marketing Your Home
No 2 homes are alike, and agents need to 🛑 marketing ONE size fits all. We no longer have an exposure problem (internet). Your home is buried on public home search internet sites. The only way to compete on those platforms is the price. If you want more money, you need to apply Influence. Separate your home from the competition, so the Buyer sees value. Keeping them focused on your property and not getting lost in homes' inaccurate data on public internet sites is necessary. Having digital omnipresence on serval platforms is your key to success. Remember MORE INFLUENCE = MORE 💰. We have details on how you can utilize High Tech Marketing and Win!
Buying and Selling Guides
Do You Have a Questions❓
Testimonials Scroll Down🤩