Thinking about Home Buying or Home Selling IN Metro Detroit MI? Then Start with Mortgage Rate Updates and learn how to track where mortgage rates are heading and How to Save Money! 
1st you need to understand how mortgage rates are determined
We were on a roll with lower rates until the job report came out on Friday and the Yield went up and mortgage rates followed. You need to follow the 10-year Treasury yield, not the Federal Reservice Interest Rates. Federal Reserve will set policy, and one important policy when the pandemic started was the Feds raised the gap between the 10-year yield and mortgage rates from 1.75 to 2.75. Mortgage Rates could be lower if the Feds would change the policy and go back to pre-pandemic gap. 
Why are the Feds keeping the Gap Higher? 
I've been tracking trends for years and we know the Feds are determined to get inflation under control and that includes the housing market. They want home prices to go down not up. 
The Second reason, in my opinion, the Feds want out of the primary mortgage market. They want banks to get back into the mortgage market using their own cash to back the loans. I will explain more when we review options when finding the right lender for your loan below. 
Inflation and the Housing Market
Good News! due to month-over-month inflation numbers going down that is helping the 10-year treasury yield go down as well. The last huge jump in 2023 in a downward trend happened with the jobs report and huge layoffs in the tech sector. Crazy I know, fewer jobs will help with inflation due to supply and demand, and investors will look to a more secure rate of return on their investments and start buying more bonds.  January 2nd the 10-year Yield was 3.8790 putting mortgage rates without points around 6.6%. Today we is around 3.441 putting mortgage rates without points at 6.19%. My crystal ball is telling me by February 2023 Mortgage rates will be in the high 5% range with no points. Of course, you could pay more or less depending on the program, credit score, and loan amount. 
What about a Recession?
This year, inflation reached a high not seen in forty years. For the average consumer, you probably felt the pinch at the gas pump and in the grocery store. It may have even impacted your ability to save money to buy a home. So what would happen if we have a hard landing and hit inflation in 2023?  The graph below tracks mortgage rates during a recession. As you can see, it's not all bad news. 
What's happening with Mortgage Rates, now and in the future?
Let's start with Freddie Mac. Keep in mind since the"Crash of 08″ and the new Dode-Frank Laws that went into effect regarding lending practices from banks, the Feds were the only place banks could sell their mortgage to replenish the funds in order to loan out more money. All the big mortgage brokers like Lehman Bros., Country Wide, and more went bankrupt.  Right now if your lender is selling your loan to Freddie Mac PMMS then tracking trends will be important. Plan B is to find a lender that is using their money and they can set their own rates…I explain more in detail below.
Weekly average ending 1-26-2022
I'm thinking…
The Feds want the banks to have skin in the mortgages again and will keep Freddie and Fannie rates high. If banks want to stay in business, they will need to compete for business, use their own money and start setting their own rates. I think the Feds want to change how Freddie and Fannie do business in the future and set new policies.
A Look Back: How the Current Mortgage Rate Compares to Historical Data
Look at the Mortgage Rate during the last housing boom… yikes 8.62%.
Track the 10-Year Treasury Yield and Find out How to Save Money

💲
So, we have 2 problems regarding the Mortgage Rates. The Federal Reserve trying to get inflation under control by setting monetary policy, and The Treasury market is fragile and could be in trouble.  So, every day I track the 10-year treasury yield looking for a pattern in the trends if mortgage rates will go up or down. I'm using the 2.75% calculation gap.  Understand these mortgage rates trends are going to be for banks using the Feds money through Freddie and Fannie to replenish their cash for future loans. This will be a great comparison to see where the Feds' mortgage rates are heading. Some experts are predicting that Treasuries will tumble lower and the turning point is near. Where the yield goes mortgage rates follow.
Mortgage Rates went down to 6.21
Mortgage Rates Jumped up  to 6.37% on 2-6-2023
How to Save Lots of 💲💲💲
Your goal is to find lenders that are using their cash for the loan and are willing to compete for your business. They are not pushing the loan through the Freddie or Fannie underwriting system for cash, they are using their own so they can set their own mortgage rates.
There are a few considerations for now
The lender is using their money through investors for Conventional ~ FHA and they can set their own rate.
Consider an ARM ~ The rate is lower  & less in fees/points. These programs have been overhauled so there is no longer a balloon at year 5.  It's a conversation you should have with your lender.
Lenders that are still using The Feds cash. You'll have the Federal Rate but you can ask the Sellers for Concession to buy your rate down the 1st year by 2% and the 2nd year by 1%. By year 3 you can re-fi if rates are lower or they go up to the rate it was when you originally locked. Here is an example.
My Crystal Ball is Telling Me ~   We May See More Investors on the Market 
My feeling is with the rates this high, we will see more investors in the mortgage market again like Country Wide or Lehman Bros. Maybe this is what the Fed's plan is all along to ease up on them holding all the paper for loans. Maybe they want to scale down their position in the mortgage market. Now more than ever find a pro that understands Mortgage Rates.  Not sure where to start? 🙋‍♀️ Contact me I can help.📲 cell at 248-343-2459 or 📩  email
Have a Question ~ Tech Support?
Prices even for homes are determined by Supply & Demand. I just finished a blog post regarding the importance of tracking home prices.  The key here is finding a pro that has pivoted and found solutions to help home buyers save money on their interest rates.  Equally important, is to help Sellers with discount brokers as well. That way the potential buyers stay focused on their home vs the competition, see the value and write good offers.
If you find this information useful, like it and share it with your friends and family.
Step #1

~ Do You Homework to find the Best Lender and Program for You
💥 Important 💥 We've seen many changes lately with high mortgage rates and now lenders are designing special programs to help you and compete for your business… Great News!
Important Do's and Don'ts
. ✅ Do ~ Pull a free credit report from your bank or Free Credit Agency. ✅ Do ~ Call around and find independent banks that are setting their own rates. Check with your Credit Union as well.  ✅  Give the lenders your FICA score to get quotes. 🛑 DON'T ~give out your Social Security Number as they will pull your credit. Wait until you select a lender and a program that works best for you then make an application. You're getting rough quotes for now based on the FICA score you obtained, it doesn't have to be exact for now. You're in the weeding-out phase of your search. ✅ DO ~ contact me with any questions you may have via my cell at 248-343-2459
🙋‍♀️~ Not sure where to start?
Get Your Do's and Don'ts during the loan process. I do have lenders I've pre-screened based on low fees, special programs, rates, and best service. Let's connect and discuss your options. You can also check with your Bank or Credit Union. Just don't give out your SS# so they can't pull credit until you're ready.
Step #2

~ Your 🔑 To Home Selling and Buying Success ~ Safe e-Guides
💥 Important 💥 Your Guides also have educational videos and links regarding where home prices are heading, mortgage rates, Housing Market Trends, and more.
Watch Video for Sneak Peak
Don't muddle through the Home Buying and Selling Process. Buying a new home is a dream for all of us, and it's an emotional and stressful process. It also involves the most significant financial transaction you probably will make in your lifetime.
Step #3

~ 💥Search Better Than a Realtor💥 on a Platform that was Designed by One.
Find Your Ideal Home Here ~ Pre-loaded Home Search: Newly Listed ~ Coming Soon ~SOLD ~ Luxury~ Waterfront ~ and More🤩
Better yet, you can customize your features, and tech support and you can schedule an appointment right online. To learn more about how to modify your search with our custom options…Watch Video Here.
Bottom Line: Mortgage Rate Updates and Saving Money
The good news is you're not in a bidding war spending several thousand over the list price to buy a home. We've seen a stall in the home price going up depending on location and price range. Take advantage of a cooler housing market and buy a home that meets your needs now with a discounted rate and refinance later. Let's connect today so you can better understand your budget and be prepared to buy your home at a lower mortgage rate.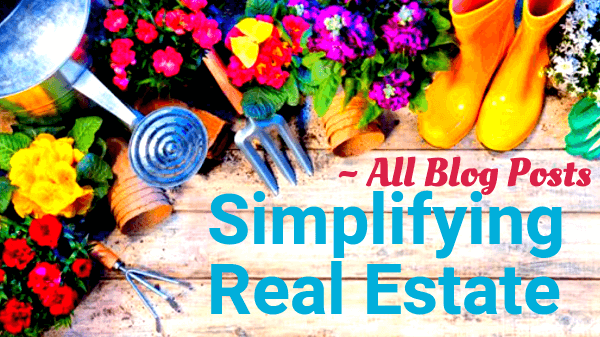 As we move forward, it's been challenging as we navigated through all the changes. Take a peek into my crystal ball…review the Housing Market Prediction Report eGuide. Putting your dream of a new home on HOLD shouldn't be one of them. Now more than ever, knowledge will be your power. Know the Market You're In and your Negotiation Power. Check out Categories for additional updates regarding the Housing Market | Home Buying | Selling for More Money

If You Need To Sell 1st… 
Keep Buyer Focused on your Property vs the competition 
With the increase in mortgage rates is stalling the housing market and in some cases home prices. I've secured independent banks and investors that are willing to compete for your business. We can offer the buyer a discounted mortgage rate to purchase your home vs your competition. We will offer more value so they write a good offer. I sold homes for top dollar during the Great Recession, so I dusted off my playbook. It's time to play ball. 
Marketing Your Home 
No 2 homes are alike, and agents need to 🛑 marketing ONE size fits all. We no longer have an exposure problem (internet). Your home is buried on public home search internet sites. The only way to compete on those platforms is the price. If you want more money, you need to apply Influence. Separate your home from the competition, so the Buyer sees value. Keeping them focused on your property and not getting lost in homes' inaccurate data on public internet sites is necessary. Having digital omnipresence on serval platforms is your key to success. Remember MORE INFLUENCE = MORE 💰. We have details on how you can utilize High Tech Marketing and Win!
Have Questions?
If you have any questions, contact us: Chatbot 🤖 at the bottom. Contact me by Email 📩 or my Cell 📲 @ 248-343-2459. Would you mind sharing your thoughts below or what future article you would like to see? Your opinion is important to us…. this site is for you.🤩 To Keep up to date request our 🏡 Chat Newsletter or Follow us on Facebook, Instagram, or YouTube.
Scroll Down for Testimonials
Have a ❓~ Need Tech Support ❓~ 
Text or Email Below
☎ ~

+1 (248) 343-2459
📩 Email
Website Development, Production, and Content by Pam Sawyer @ Team Tag It Sold © 2017 All Rights Reserved