Check out and see if the Housing Market Inventory is rising in your City. 
Is Housing Market Inventory Rising ~ Key Insights for Buyers and Sellers
If you're contemplating selling your home or diving into homeownership, you're in a prime position. One of the most compelling factors in today's market is the low housing inventory has us still in a seller market. A limited number of homes for sale means your property won't just be another listing; it will stand out, particularly if priced accurately.
However, the winds are shifting. Recent data shows an uptick in new listings, a trend that deserves your attention. Let's delve into why this shift matters and how it could benefit your real estate journey.
Get Ready for a Market Twist
You probably already know that spring is the high-octane season for the housing market, a time when both buyers and sellers are most active. But hold onto your hats because this year is serving up a twist. As fall rolls in, a time when the market generally starts to slow down, we're seeing something different: a late-year surge in home listings.
Recent data from Realtor.com reveals an unexpected uptick in sellers putting their homes on the market this fall. This break from the norm signals both an opportunity for eager buyers and an extended window for sellers looking to make a move. So, whether you're looking to buy your dream home or sell your current one, keep your eyes peeled; the next few months promise to be anything but typical. Check out the graph below to see how this year's trends break from the usual seasonal ebbs and flows.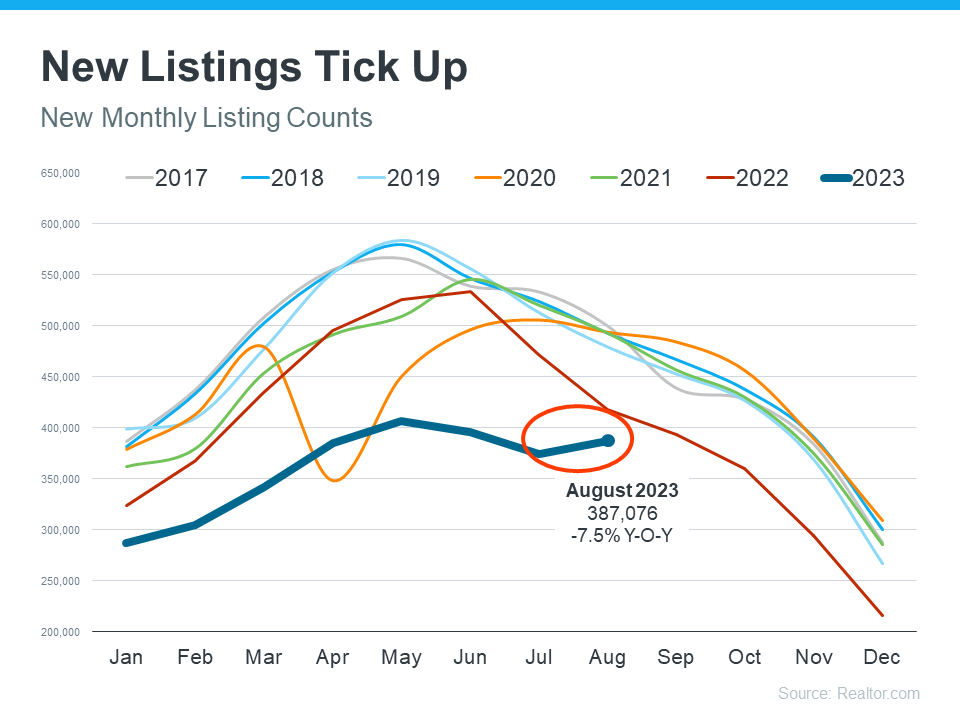 As Realtor.com explains:
"While inventory continues to be in short supply, August witnessed an unusual uptick in newly listed homes compared to July, hopefully signaling a return in seller activity heading toward the fall season . . ."
What This Means for You
Now might just be the perfect time to make your move if you've been contemplating selling your home. If current trends hold, the competition will only intensify, reducing your edge in the Housing Market Inventory levels. Don't give your neighbor the chance to divide buyer attention—take the initiative and list your property now.
Although new listings are emerging, we're still far from hitting a balanced market. Inventory shortages won't disappear overnight. Take a look at the graph below; it paints a compelling picture of the unique opportunity you have right now. So why wait? Seize the moment and capitalize on today's advantageous market conditions.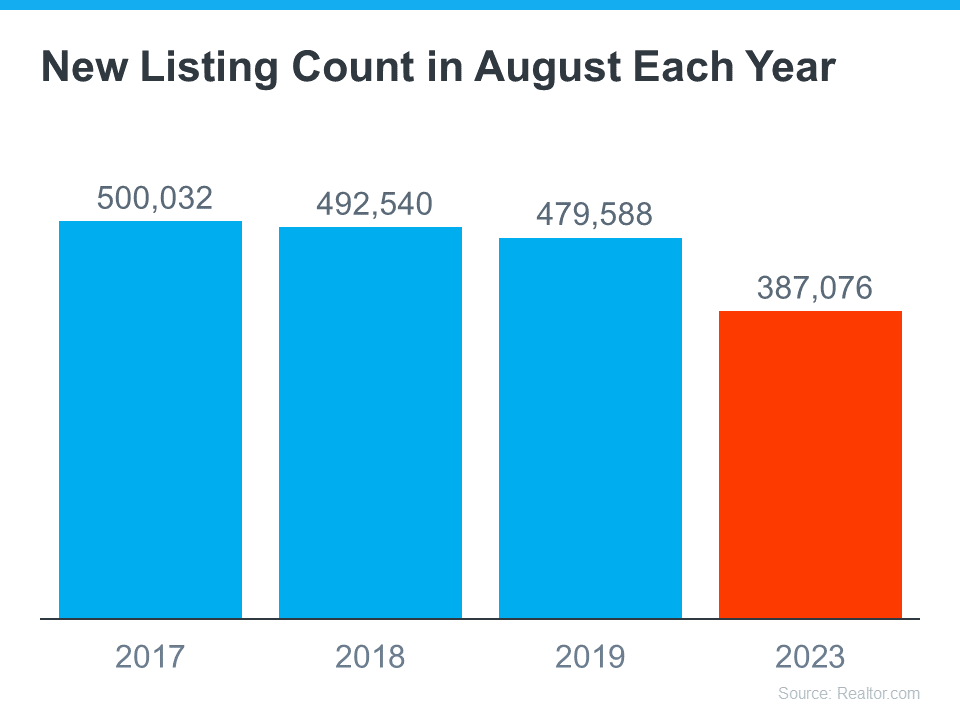 Find Out Your Home Prices and Housing Inventory Levels by City
Welcome! Whether you are Home Buying or Home Selling, this should be your starting point. Remember, the numbers in the graphs and trends represent your money.
On my website, you have a direct connection to the Multiple Listing Service (MLS) and a treasure trove of helpful information including sold data. You have complete access to better reports than most realtors.  I'm here to walk you through the process. 1st up, focusing on Macomb and Oakland County.
But that's not all. Then we explore our City Trends section, where you'll find up-to-date data covering the past three years, neatly organized in 50k increments. No need to guess about changing home prices; this tool helps home sellers easily discover what homes are listed and selling for. 
Need a starting point? Then get your instant home report and find your home's starting price point in today's market!
Final Thoughts
While it's true that housing market inventory remains limited, there's no better time than now to make your move. Selling your home today offers a unique advantage—less competition in your area. Let's get in touch to discuss how you can capitalize on the current market conditions before more listings appear. 
If you find this information useful, like and share it with your friends and family.
More Help Is

1️⃣

Click Away

⤵️
Contact me with any Questions

🤩

Testimonials Scroll Down…

👍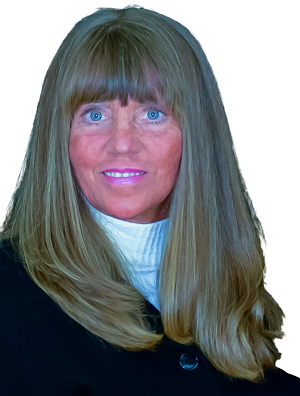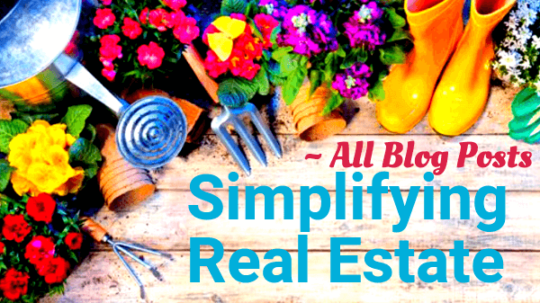 As we move forward, it's been challenging as we navigate through all the changes. Putting your dream of a new home on HOLD shouldn't be one of them. Now more than ever, knowledge will help you set up your Negotiation Power. Check out Categories for additional updates regarding the Our Blog Post.
To Keep up to date request our 🏡 Chat Newsletter or Follow us on Facebook, Instagram, or YouTube.
Buying and Selling Guides
☎ ~

+1 (248) 343-2459
📩 Email
Website Development, Production, and Content by Pam Sawyer @ Team Tag It Sold © 2017 All Rights Reserved