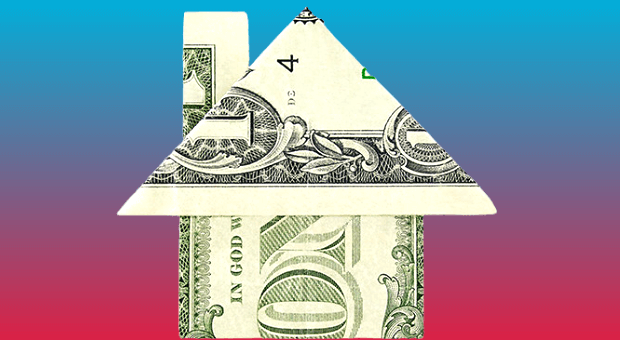 Know the  2 Important Steps to Sell Your Home for More Money in Metro Detroit. 
Last year, the housing market slowed down in response to higher mortgage rates, and that had an impact on home prices. If you're thinking of selling your home soon, that means you'll want to adjust your expectations accordingly. As realtor.com explains:
". . . some of the more prominent pandemic trends have changed, so sellers might wish to adjust accordingly to get the best deal possible."
Do Your Homework to

Price Your House Right
In a more moderate market, how you price your house will make a big difference in Selling Your Home for More Money today. Pricing your house right only affects your bottom line but to how quickly your house could sell. And the reality is, homes priced right are still selling in today's market.
Step #1 ~

Where Are Home Prices Heading?
💥 Important 💥 Know Your Numbers…It represents your Money! This is Where You Track Home Prices and Housing Inventory Levels (Supply and Demand) by City, & updated monthly by the 15th. You have direct access to all data from the Multiple Listing Service because I programmed it that way 🤩
Whether you are Home Buying or Home Selling, this should be your starting point. Remember, the numbers in the graph and trends represent your MONEY💰 
As a programmer, you have full access to everything in the multiple listing service on my website. You don't need a realtor to access the data. Before you start working through the 5 steps, start with understanding the difference between Price-Driven Approach vs Value-Driven Approach… then cick button below and work through the 5 steps.
Why Pricing Your House Appropriately Matters
Especially today, your asking price sends a message to potential buyers.
If it's priced too low, you may leave money on the table or discourage buyers who may see a lower-than-expected price tag and wonder if that means something is wrong with the home.
If it's priced too high, you run the risk of deterring buyers. When that happens, you may have to lower the price to try to reignite interest in your house when it sits on the market for a while. But be aware that a price drop can be seen as a red flag by some buyers who will wonder what that means about the home.
To avoid either headache, price it right from the start. A real estate professional knows how to determine that ideal asking price. They balance the value of homes in your neighborhood, current market trends, buyer demand, the condition of your house, and more to find the right price. This helps lead to stronger offers and a greater likelihood your house will sell quickly.
The visual below helps summarize the impact your asking price can have: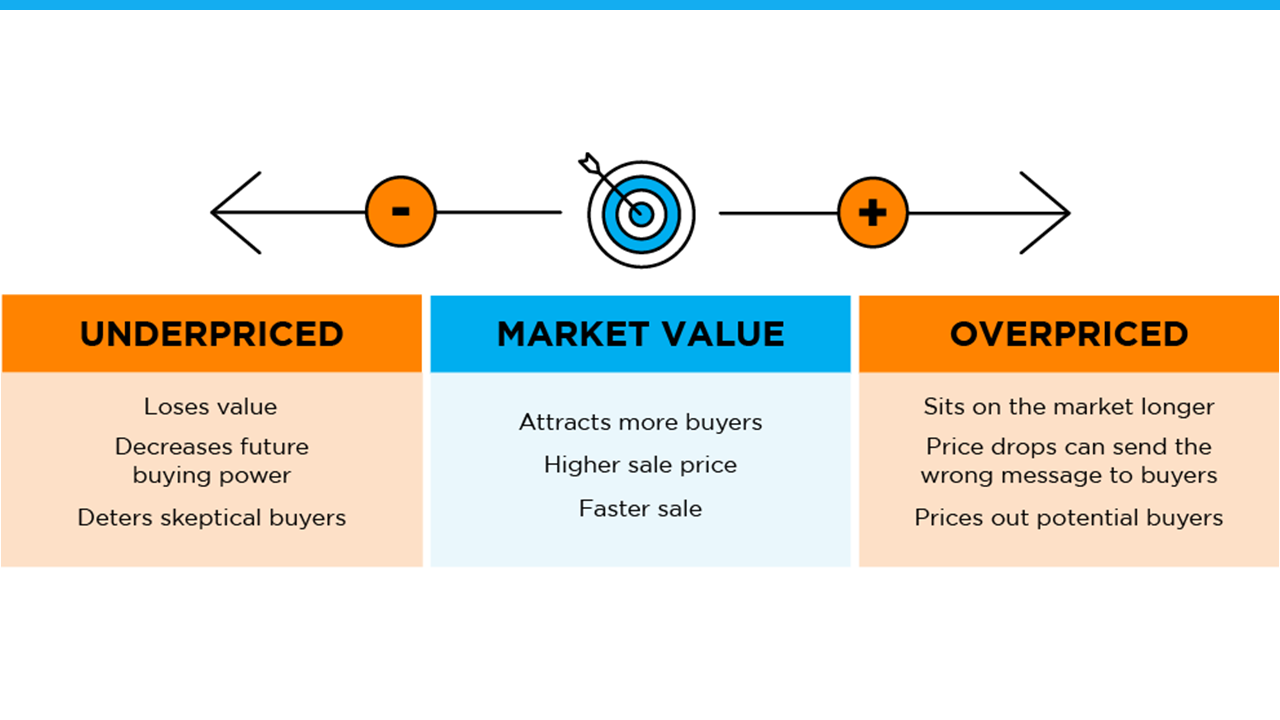 Step #2

~

Marketing How to Sell Your Home for More Money
💥 Important 💥 Know how to separate your home from the competition


Increase Your Marketing to Increase Your Buyer Pool
I'll walk you through each step on how to use Influence to Sell for Top Dollar 💰 vs. Post and Pray on Price. Post and Pray rely on exposure only from the Multiple Listing Service, Zillow, and Realtor. Com's.
The only way you are going to compete with the other homes for sale on these platforms is by price, not value. Even in a Sellers' Market, Marketing your Home is very 💥important💥 Think Amazon…getting your home in front of buyers looking for what you are selling. You need to stay in front of all potential buyers.
Bottom Line: How to Sell Your House for More Money 💰
Homes that are priced at current market value are still selling. To guarantee you're receiving Top Dollar in today's market, increase your marketing plan. If you have any questions….let's connect.
Buying and Selling Guides
Do You Have a Questions❓
Testimonials Scroll Down🤩