How to Track the Housing Market 2023
The housing market has been quite dynamic recently, undergoing some significant changes. It's natural to feel a bit uncertain when selling your house and what's in store for this spring. You might be curious about whether more homes will be available on the market, what's going to happen with home prices and mortgage rates, or even seeking some advice for your current situation. 
Well, here's the good news: If you're thinking of Selling Your house, the industry experts are here to shed some light on the spring housing market. They've got valuable insights to share, so let's dive in and discover what they're saying!
As a real estate agent in Metro Detroit, it is crucial to emphasize the importance of tracking the numbers by city when it comes to home prices. The housing market can vary significantly from one city to another, and having a deep understanding of these local trends is invaluable when Selling your House. I have done all the prep work for you and giving you access to the multiple listing service stats so you can track home prices and inventory levels by city in Metro Detroit. There is no indication we are heading from a Housing Market crisis today. It will be important to understand how mortgage rates are determined and track. 
Selma Hepp, Chief Economist, CoreLogic:
"We see more competition among buyers . . . Housing supply also tends to grow during the spring months. And this is also the time of year when relatively more migration happens, as people graduate and move elsewhere looking for jobs."
Greg McBride, Chief Financial Analyst, Bankrate:
"I don't expect big moves in prices in the span of a month, but like the flower buds of spring, the housing market is showing signs of improvement. A pick up in activity with inventory still low does bode well for home prices."
Rick Sharga, Founder and CEO, CJ Patrick Company:
"If you can find a home you love and can afford at today's prices, don't wait. Home prices in most of the country are unlikely to crash, and mortgage rates will only come down very gradually if they decline at all this year." 
Jeff Tucker, Senior Economist, Zillow:
"The market is still much friendlier this spring for buyers who can overcome affordability hurdles, but buyers are going to see more competition than they might expect because there are not many homes on the market to go around. New listings are increasing, which they almost always do this time of year, but not nearly as quickly as usual."
Step #1

~

Where Are Home Prices Heading?
💥 Important 💥 Know Your Numbers…It represents your Money! This is Where You Track Home Prices and Housing Inventory Levels (Supply and Demand) by City, & updated monthly by the 15th. You have direct access to all data from the Multiple Listing Service because I programmed it that way 🤩
Whether you are Home Buying or Home Selling, this should be your starting point. Remember, the numbers in the graph and trends represent your MONEY💰 
As a programmer, you have full access to everything in the multiple listing service on my website. You don't need a realtor to access the data. Before you start working through the 5 steps, start with understanding the difference between Price-Driven Approach vs Value-Driven Approach… then cick button below and work through the 5 steps.
Step #1

~ Help Buyers Solve their #1 Problem 💥
The number one problem we are having in the housing market today is Mortgage Rates. I've been following trends closely and blogging predictions for the past 2 years.
At the end of the day when buying a home, it's not the price that causes pause but home much is the monthly payment, and that's determined by mortgage rates more than price.  So first up you need to understand how mortgage rates are determined and it's not the Federal Reserve and Interest Rates.  I have 3 options on how you can save significantly on mortgage rates for yourself and share with the potential home buyer of your home. The plus side… you just separated your home from the competition and offered additional value other than lowering the price. Start with Mortgage Rates. 
Step #3

~ How To Marketing ~ Sell Your Home for More Money
💥 Important 💥 Know how to separate your home from the competition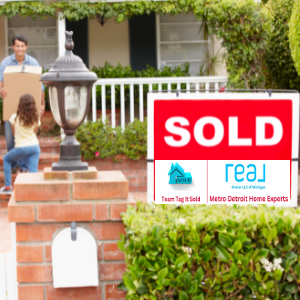 If you're thinking of selling your house, I'll walk you through each step on how to use Influence to Sell for Top Dollar 💰 vs. Post and Pray on Price. Post and Pray rely on exposure only from the Multiple Listing Service, Zillow, and Realtor. Com's.
Increase Your Marketing to Increase Your Buyer Pool
The only way you are going to compete with the other homes for sale on these platforms is by price, not value. Even in a Sellers' Market, Marketing your Home is very 💥important💥 Think Amazon…getting your home in front of buyers looking for what you are selling. You need to stay in front of all potential buyers.
Bottom Line
If you're thinking about moving, this spring's a great time to do so while
inventory
is still so low. And if you're in a good position to buy, lean on your team of expert advisors for the best advice. Whatever your plans, let's connect to make sure you're able to navigate the spring housing market with confidence.
As we move forward, it's been challenging as we navigated through all the changes. Putting your dream of a new home on HOLD shouldn't be one of them. Now more than ever, knowledge will help you set up your Negotiation Power. 
Buying and Selling Guides
Do You Have a Questions❓
Testimonials Scroll Down🤩