In the dynamic world of residential real estate, one pressing question has been on the minds of both aspiring homebuyers and prospective sellers alike: Why is housing inventory so low? It's a topic that impacts everyone in the market. In this blog post, we'll explore the key factors driving this trend.
Why Our Housing Inventory is So Low
If you're contemplating a move in today's real estate market, you might be wondering: Why is it such a challenge to discover a suitable home for purchase? It's a valid question, and the temptation to delay your plans until more options emerge is understandable. However, taking a closer look at the situation reveals that this may not be the most strategic approach. Here's why:
The scarcity of available homes for sale isn't a recent issue; it's been a persistent challenge for several years. To understand this limited supply better, let's explore both the long-term and short-term factors that have contributed to the current housing market conditions.
Addressing the Underbuilding Issue
Low housing inventory is a significant concern, primarily due to inadequate new home construction in recent years. The graph below compares the number of new single-family homes built in the last five decades to the long-term average for completed housing units.
This historical trend highlights a persistent challenge in providing enough homes for both potential buyers and sellers in our region. It's a crucial issue that deserves attention. There's hope on the horizon as we work on solutions to enhance our local real estate market's future.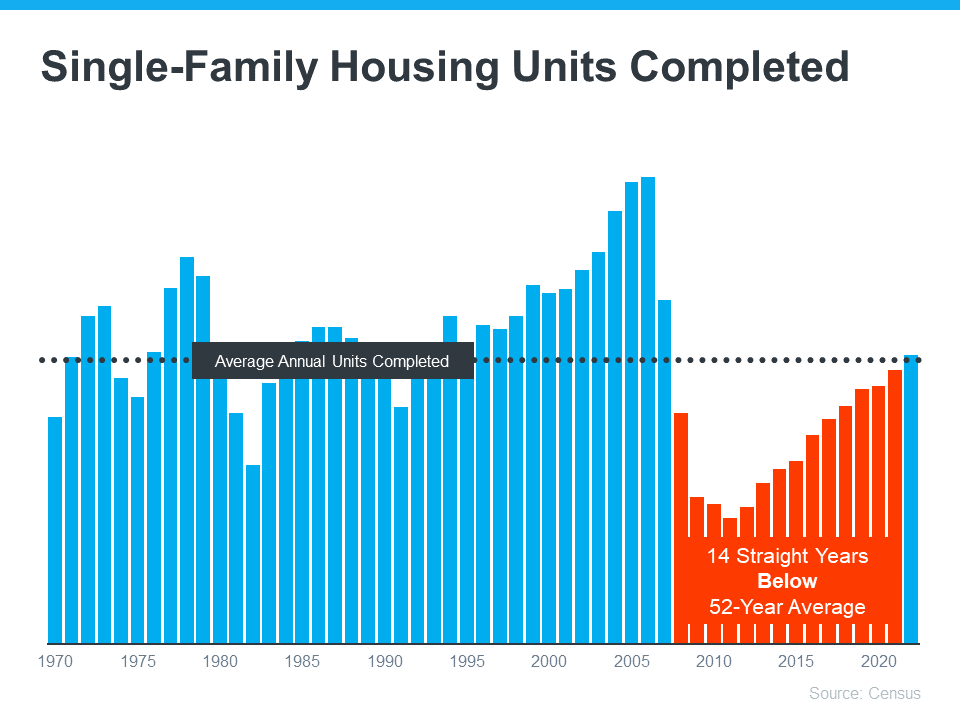 For 14 years in a row, builders didn't build enough homes to match the historical average (highlighted in red). This persistent underbuilding led to a noticeable shortage in available homes. Fortunately, new home construction is currently keeping pace with the historical average. However, it's essential to understand that the long-term inventory challenge won't be resolved overnight. We're making progress, but patience and foresight are key as we address this issue.
Today's Mortgage Rates Create a Lock-In Effect
In today's real estate landscape, we find ourselves facing a unique challenge that directly impacts both prospective home sellers and buyers. This challenge stems from the current state of mortgage rates, and it's important to understand its implications.
You see, many homeowners are currently grappling with what we call the "mortgage rate lock-in effect." This phenomenon arises from the reluctance of homeowners to put their properties on the market due to the current mortgage rate scenario. They're understandably cautious about making a move that could potentially lead to them securing a higher interest rate compared to what they presently enjoy on their current homes.
This situation can be better visualized through the insightful chart below, which highlights the significant number of homeowners who might find themselves in this predicament: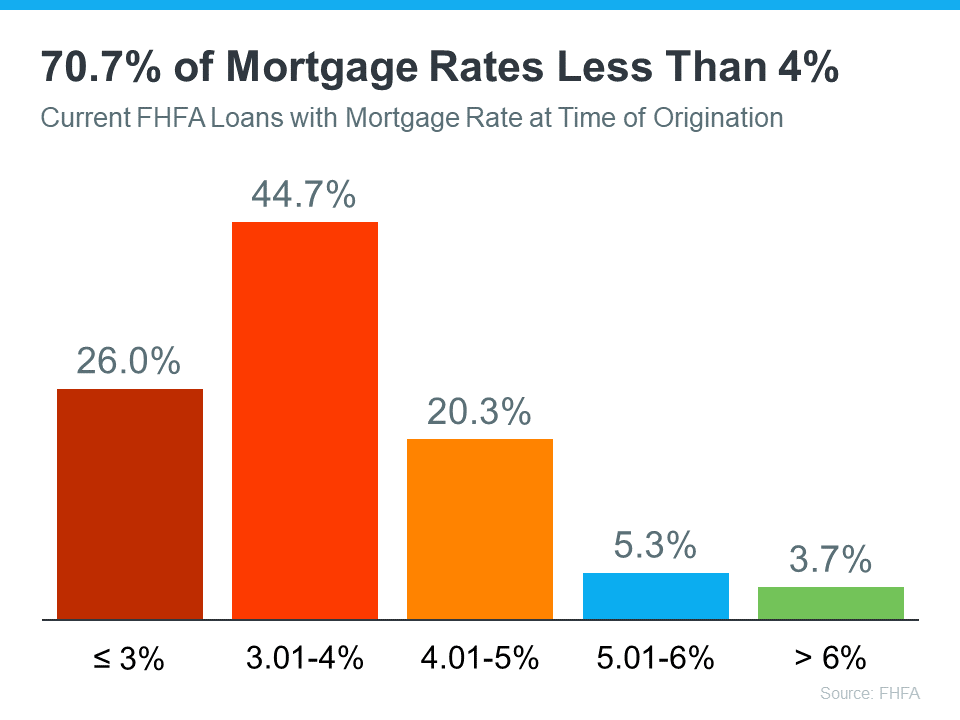 For those considering selling their homes, this unique market dynamic is something to keep in mind. It underscores the importance of staying well-informed about mortgage rate trends and exploring options that can help navigate these waters optimistically. And for potential buyers, understanding this aspect of the market can be instrumental in making informed decisions.
While these factors may present challenges, it's essential to approach them with confidence and optimism, knowing that the real estate landscape is constantly evolving. By staying informed and seeking expert guidance, both current and future homeowners can make the best choices for their individual circumstances.
Clearing the Fog: Don't Let Media Misinformation Hinder Your Real Estate Journey
In today's real estate world, the media sometimes shares wrong information that can make people who want to buy or sell homes worried for no good reason. You might have seen scary headlines saying the housing market will crash or that home prices will drop by a huge 20%. But it's important to know that these scary predictions didn't actually happen. Yet, reading so many of these stories might have made you doubt yourself and think about waiting to do your real estate plans until things seem more stable.
As Jason Lewris, the Co-Founder and Chief Data Officer at Parcl, aptly points out:
"In the absence of trustworthy, up-to-date information, real estate decisions are increasingly being driven by fear, uncertainty, and doubt."
This prevailing climate of fear is, unfortunately, contributing to the constrained housing inventory. Many individuals who might otherwise be eager to make a move are now grappling with hesitation due to these sensationalized headlines.
The current climate of fear is making it harder to find homes for sale. Some people who would normally want to move are feeling unsure because of scary news stories.
But it's important to know that the real estate market isn't all bad, even though the news can make it seem that way. Instead of getting worried by false information, consider enlisting the guidance of a knowledgeable agent. They can provide you with the accurate information and insight needed to navigate the real estate landscape confidently and optimistically.
How This Impacts You
If you're wondering how today's low inventory affects you, it depends on if you're selling or buying a home, or both.
For buyers: With fewer homes available for sale, it's important to carefully consider all your options, including different neighborhoods and types of houses. An experienced professional can assist you in exploring all the available choices and finding the home that suits your needs best. They can also guide you if you need to widen your search.
For sellers: The current low inventory situation offers remarkable advantages because your house will stand out. A real estate agent can explain why it's especially advantageous to sell in these conditions. Moreover, since many sellers are also looking to buy a new home, this agent can be a valuable resource to keep you updated. The next step is finding your ideal home. 
In Conclusion
The low supply of homes for sale isn't a new challenge. There are a number of long-term and short-term factors leading to the current inventory deficit. If you're looking to make a move, let's connect. That way you'll have an expert on your side. I'll explain how this impacts you and what's happening with housing inventory in our area.
If you find this information useful, like and share it with your friends and family.
More Help Is

1️⃣

Click Away

⤵️
Contact me with any Questions

🤩

Testimonials Scroll Down…

👍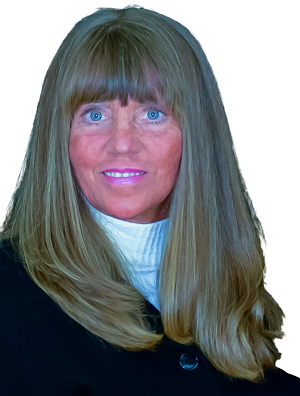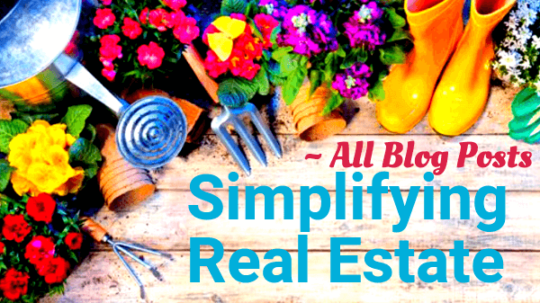 As we move forward, it's been challenging as we navigate through all the changes. Putting your dream of a new home on HOLD shouldn't be one of them. Now more than ever, knowledge will help you set up your Negotiation Power. Check out Categories for additional updates regarding the Housing Market. | 
To Keep up to date request our 🏡 Chat Newsletter or Follow us on Facebook, Instagram, or YouTube.
Buying and Selling Guides
☎ ~

+1 (248) 343-2459
📩 Email
Website Development, Production, and Content by Pam Sawyer @ Team Tag It Sold © 2017 All Rights Reserved