"Recession and Housing Prices in Metro Detroit—a duo that might send chills down your spine. Learn how to navigate this tricky landscape whether you're buying or selling."
"Unlock Recession and Home Prices Real Estate Secrets:
Don't let sensational headlines cloud your judgment about the housing market. While some experts discuss a mild recession, the Federal Reserve's data suggests a different story—a "gentle dip" followed by a steady recovery. Their upcoming meeting at the end of October could bring even more clarity. And let's not forget, the recent spike in mortgage rates to 8% was a blip, not a trend. Economic models can't predict every twist and turn, so it's crucial to stay informed and not jump to conclusions.
Knowledge is your best asset if you're considering diving into the real estate market. This article will help you understand the importance of understanding bond yields. Don't just chase opportunities; prepare for various outcomes. Whether buying or selling, diversifying your strategies based on current economic indicators is key. It's not just about riding the wave but understanding the tide. So, do your research, stay optimistic, and remember: the market is always "gearing up" for those who are well-prepared. Remember, where the 10-year Treasury goes, the Mortgage Rates follow….track the yield. 
Mortgage Rates ~ Now and Future
Let's talk about something that's on everyone's radar—mortgage rates. These rates can make or break your real estate dreams, and guess what? They're closely tied to the 10-year Treasury Yield. When that yield goes up or down, mortgage rates usually follow suit. Just this month, a spike in the 10-year Treasury Yield signaled a rise in mortgage rates. And no, the Feds don't control these rates, but they give us clues about the economic landscape, like the possibility of a recession.
10-Year Treasury Yield 40-Year Trend
I regularly update a blog post that dives deep into mortgage rates. It's your go-to guide for understanding how these rates work and how they could impact your real estate journey. Want to stay ahead of the curve? Sign up for my e-newsletter. It's packed with timely updates and tips, delivered straight to your inbox. Be informed, be prepared, and let's confidently navigate the real estate market! To keep up to date, request our e-Newsletter to be sent email inbox. 
Freddie Mac Mortgage Rates
A Recession and Mortgage Rates
What a recession means for housing prices is falling mortgage rates. As the graph below shows, historically, each time the economy slowed down, mortgage rates have gone down. Not this time, and here's why. 
This is Not Usual Economic Times
Bankrate explains mortgage rates typically fall during an economic slowdown: "In times of economic slowdown, like a regular recession, mortgage rates often go down. This happens because the Federal Reserve usually decides to lower interest rates. Giving the economy a little boost."
But listen up, this time, it's not business as usual. We've got a robust job market, and people are making more money. Awesome, right? But wait, there's a catch: inflation is at 3.7%. This pushes mortgage rates up and makes the Federal Reserve raise interest rates.😡
Circle the end of the month on your calendar! That's when the Federal Reserve has a crucial meeting. The decisions made there could shake up mortgage rates even more. Also, watch the stock market and the 10-year Treasury yield. Many economists are predicting that yield could climb to 6% soon. If that's true, mortgage rates will jump to around 9%. Keep in mind this will be temporary and not a long-term trend, nor will it cause the housing market to crash. 
So, what should you do? Stay in the know and be ready for anything. Whether you're looking to buy or sell, understanding the market can only help you. Let's stay positive and tackle these challenges head-on!
A Recession Doesn't Mean Falling Housing Prices
If you're wondering how a recession might impact housing prices, you're not alone! But here's some uplifting news: contrary to popular belief, housing prices have gone up in four out of the last six recessions since 1980. So, no need to hit the panic button just yet! Unlike the 2008 housing crisis, our current market has a low supply of homes, making a crash less likely. So, a market crash? Not likely. Whether buying or selling, you can confidently step into this market.
Future of Home Prices
Mortgage rates often serve as a key indicator for home prices, and that's no different in Metro Detroit. While making definitive calls up or down is still early, the local market is steady. There's a consistent demand for homes, and the supply remains limited. Interestingly, even with fluctuating mortgage rates, most homes are off the market in under two months. This suggests that sellers still have an advantage.
For those who like to stay informed, updated Metro Detroit housing data is available by the 15th of each month. This information, sourced directly from the Multiple Listing Service, is organized by county for your convenience. You can then delve into more specific trends by city and price range. As of this month, there's no sign of home prices declining. However, it's worth noting that different areas and price points may experience unique trends. Again, request your newsletter for updates sent to your inbox. 
Final Thoughts
Buyers and sellers can find solid opportunities in the Metro Detroit housing market. Monitoring mortgage rates and local trends is crucial for making informed decisions. Seasonal changes are now a significant factor, and our Metro Detroit Housing Market Updates provide essential year-over-year data. If the Federal Reserve maintains current interest rates, we see an increase in unemployment and a decrease in inflation; we could see a shift that benefits both sides—lower mortgage rates and more homes available for sale. We even could see the housing market revert to the Unicorn Years. Being well-informed is not just an advantage; it's a necessity in this market. Contact me with any questions, and remember, I'm here to help!
If you find this information useful, like and share it with your friends and family.
More Help Is

1️⃣

Click Away

⤵️
Contact me with any Questions

🤩

Testimonials Scroll Down…

👍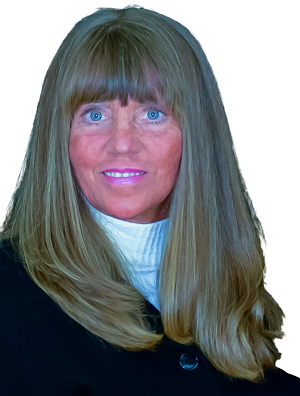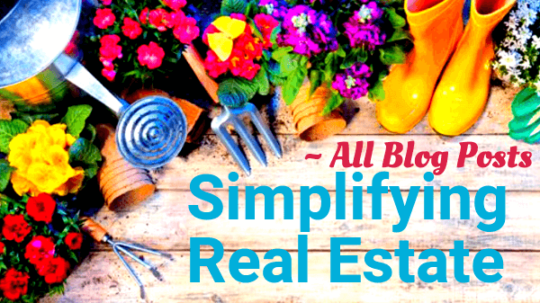 As we move forward, navigating through all the changes has been challenging. Putting your dream of a new home on HOLD shouldn't be one of them. Now more than ever, knowledge will help you set up your Negotiation Power. Check out our Blog Post categories for additional updates, tips, tools, and strategies. 
To Keep up to date, request our 🏡 Chat Newsletter or Follow us on Facebook, Instagram, or YouTube.
Buying and Selling Guides
☎ ~

+1 (248) 343-2459
📩 Email
Website Development, Production, and Content by Pam Sawyer @ Team Tag It Sold © 2017 All Rights Reserved