We are Working on Customizing Your Home Search for Newly Listed and Coming Soon Homes for Sale. 
Please check your junk/spam if you don't see the update in your inbox. Make sure you change trusted not spam and forward to inbox.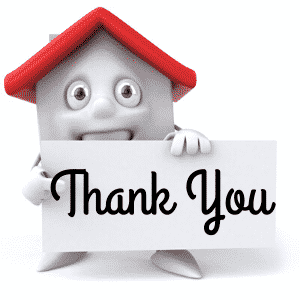 You can change your criteria at any time just by signing in to your account and don't forget to save your favorites, I will be notified. You can also schedule an appointment online and tech support by contacting my 📲 via text or call at 248-343-2459 or bottom right you can use messenger. You can access home buying and home selling tips in Simplifying Real Estate Blog  ~ On the upper right, you can search by category or in the menu. 
Find Out How I Can Save You Thousands in Closing Cost 
Watch the Video
We are just in a little pump in the road for mortgage rates and you're in shock over the huge increase. As a solution to help you over the pump, as a Keller Williams agent I can help you save thousands in closing costs with our Keller Mortgage Zero Plus 3 ways.
1. When you buy you save thousands 2. You can offer potential buyers for your home Zero Plus so they can save thousands. This is a great incentive to keep them focused on your property and not your competition. 3. When mortgage rates go down you can save thousands again and lower your monthly payment…Win ~ Win.  It's your money, we need to put it to work for you, not the lender.
[vc_row][vc_column width="1/4″][vc_icon icon_fontawesome="fas fa-book-reader" color="white" background_style="rounded" background_color="custom" size="lg" align="center" custom_background_color="#b80404″ link="url:https%3A%2F%2Fmetrodetroithomeexperts.com%2Freal-estate-guides-for-buying-and-selling-a-home-now%2F||target:%20_blank|"][vc_column_text]
Buying and Selling Guide
[/vc_column_text][/vc_column][vc_column width="1/4″][vc_icon icon_fontawesome="fas fa-mobile" color="white" background_style="rounded" background_color="custom" size="lg" align="center" custom_background_color="#b80404″ link="url:https%3A%2F%2Fmetrodetroithomeexperts.com%2Fkeller-williams-mobile-app-lp%2F||target:%20_blank|"][vc_column_text]
New Mobile App with Video
[/vc_column_text][/vc_column][vc_column width="1/4″][vc_icon icon_fontawesome="fab fa-gratipay" color="white" background_style="rounded" background_color="custom" size="lg" align="center" custom_background_color="#b80404″ link="url:https%3A%2F%2Fmetrodetroithomeexperts.com%2Ftips%2F||target:%20_blank|"][vc_column_text]
Simplifying Real Estate ~ Blog
[/vc_column_text][/vc_column][vc_column width="1/4″][vc_icon icon_fontawesome="fas fa-house-damage" color="white" background_style="rounded" background_color="custom" size="lg" align="center" custom_background_color="#b80404″ link="url:https%3A%2F%2Fmetrodetroithomeexperts.com%2Fhomes-for-sale-in-metro-detroit-mi-the-best-search%2F||target:%20_blank|"][vc_column_text]
Custom Home Search Options
[/vc_column_text][/vc_column][/vc_row]