Spring has arrived, and that means more and more people are getting their homes ready to sell. So how do you Sell your House in Metro Detroit this Spring?  With recent shifts in real estate, this year's spring housing market will be different from the frenzy of the past several years. To ensure you sell your house quickly, with minimal stress, and for the most money.  follow these four key tips.
Follow These 4 Key Tips for Selling Your House
1. Make Sure You Give Buyers Access
One of the biggest mistakes you can make as a seller is limiting the days and times when buyers have access to view your home. In any market,  if you want to maximize Selling Your House in Metro Detroit you can't limit potential buyers' access to view it. If it's not accessible, it could cost you by sitting on the market longer and ultimately selling for a lower price.
2. Make Your Home Look as Good as Possible on the Inside
For anything to sell, especially your home, it must look inviting. Your real estate agent can give you expert advice on ideal staging for your home. Even updating a room with fresh paint, steam cleaning carpets, or removing clutter from the garage can make a big impact.
3. First Impressions Matter
The old saying "You never get a second chance to make a first impression" matters when selling your house. Often, the first impression a buyer gets is what they see as they walk up to the front door. Putting in the work on the exterior of your home is just as important as what you stage inside. Freshen up your landscaping to improve your home's curb appeal so you can make an impact on potential buyers.
4. Price It Right
This is probably the most important aspect of selling your home in today's real estate market. If a house is priced competitively, it's going to sell. Period. To do this, you have to know what's happening with home prices in your area and understand the factors that are affecting the market right now. That's why it's best to work with a trusted real estate professional who can ensure you list your house at the right price.
Bottom Line 
Selling your home requires careful consideration and planning. Everyone selling their home wants three things; to sell it for the most money they can, to do it in a certain amount of time, and to do all of that with the fewest hassles. To accomplish these goals, goals, let's connect so you can understand the steps you need to take to sell your home this spring.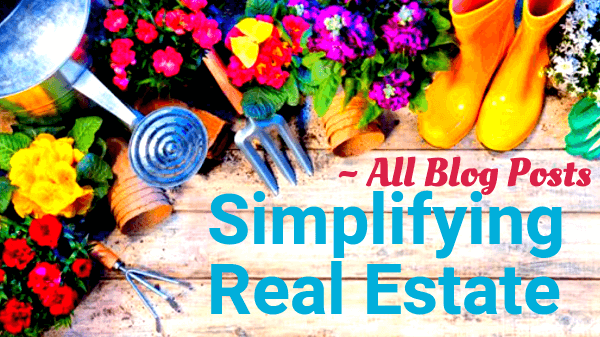 As we move forward, it's been challenging as we navigated through all the changes. Putting your dream of a new home on HOLD shouldn't be one of them. Now more than ever, knowledge will help you set up your Negotiation Power. Check out Categories for additional updates regarding the Housing Market | Buying 

Selling Strategies for MORE

💰

…
Keep Buyer Focused on your Property vs the competition
Marketing Your Home
No 2 homes are alike, and agents need to 🛑 marketing ONE size fits all. We no longer have an exposure problem (internet). Your home is buried on public home search internet sites. The only way to compete on those platforms is the price. If you want more money, you need to apply Influence. Separate your home from the competition, so the Buyer sees value. Keeping them focused on your property and not getting lost in homes' inaccurate data on public internet sites is necessary. Having digital omnipresence on serval platforms is your key to success. Remember MORE INFLUENCE = MORE 💰. We have details on how you can utilize High Tech Marketing and Win!
Have Questions?
If you have any questions, contact us: Chatbot 🤖 at the bottom. Contact me by Email 📩 or my Cell 📲 @ 248-343-2459. Would you mind sharing your thoughts below or what future article you would like to see? Your opinion is important to us…. this site is for you.🤩 To Keep up to date request our 🏡 Chat Newsletter or Follow us on Facebook, Instagram, or YouTube.
Buying and Selling Guides
Do You Have a Questions❓
Testimonials Scroll Down🤩