We'll review 3 main factors that are affecting home affordability, and how you can track Home Prices in Metro Detroit. We'll cover the #1 question – How much home can I afford?
There's been a lot of focus on higher mortgage rates and how they're creating home affordability challenges for today's homebuyers. It's true that rates climbed dramatically since the record-low we saw during the pandemic. Home affordability is based on more than just mortgage rates. It's determined by a combination of mortgage rates, home prices, and wages.
Considering how each one of these factors is changing gives you the full picture of home affordability today. Here's the latest.
1. Mortgage Rates Affect Home Affordability 
While mortgage rates are higher than they were a year ago, they've hovered primarily between 6% and 7% for nearly eight months now (see graph below):
As the graph shows, mortgage rates have experienced some volatility during that time. And even a small change in mortgage rates impacts your purchasing power and home affordability today. That's why it's so important to lean on your team of real estate professionals for expert advice to stay up to date on what's happening in the market. While it's hard to project where mortgage rates will go from here, many experts agree they'll likely continue to remain around 6%-7% in the immediate future.
Mortgage Rate Updates

2. Home Prices in Metro  Detroit 
Over the past few years, home prices in Metro Detroit appreciated rapidly as the record-low mortgage rates we saw during the pandemic led to a surge in buyer demand. The heightened buyer demand happened while the supply of homes for sale was at record lows, and that imbalance put upward pressure on home prices. However, today's higher mortgage rates have slowed down price appreciation.
And, the truth is, home price appreciation varies by market. Some areas are seeing slight declines while others have prices that are climbing. As Selma Hepp, Chief Economist at CoreLogic, explains:
"The divergence in home price changes across the U.S. reflects a tale of two housing markets. Declines in the West are due to the tech industry slowdown and a severe lack of affordability after decades of undersupply. The consistent gains in the Southeast and South reflect strong job markets, in-migration patterns and relative affordability due to new home construction."
To find out what's happening with prices in your local market, I recommend you take the next step…
Step #1 ~ Where are Home Prices Heading?
💥 Important 💥 Know Your Numbers…It represents your Money! This is Where You Track Home Prices in Metro  Detroit and Housing Inventory Levels (Supply and Demand) by City, & updated monthly by the 15th. You have direct access to all data from the Multiple Listing Service because I programmed it that way 🤩
Home Prices & Trends by City

If you find this information useful, like it and share it with your friends and family.
3. Income
The most positive factor in home affordability right now is rising income. The graph below uses data from the Bureau of Labor Statistics (BLS) to show how wages have grown over time:
Higher wages improve home affordability because they reduce the percentage of your income it takes to pay your mortgage since you don't have to put as much of your paycheck toward your monthly housing cost.
Home affordability comes down to a combination of rates, prices, and wages. If you have questions or want to learn more, reach out to a real estate professional who can explain what's happening locally and how these factors work together.
 How Much Home Can I Afford?
As a realtor, one of the most common questions I get asked… "How Much Home can I afford?" This is a crucial question to answer because it helps you set a realistic budget and narrow down your search to homes that fit within your financial means. Here are some key factors to consider when determining home affordability today.
Where to Start
 Income: Your client's income is a crucial factor in determining how much home you can afford when buying a home. Generally, the rule of thumb is that your monthly mortgage payment (including principal, interest, taxes, and insurance) should not exceed 28% of your gross monthly income.
Debt-to-Income Ratio: Lenders also consider your client's debt-to-income ratio (DTI) when determining home affordability. DTI is the percentage of your monthly income that goes towards paying off debt.  Your DTI will be different for a FHA Loan vs. a Conventional Loan. Your DTI requirements will change. Ideally,  DTI should be below 36%, but some lenders may allow up to 43%. This step is often overlooked and will affect if you receive final approval from underwriting. Once you apply for your loan DO NOT take on more debt after you apply, as it will affect your bottom-line obtaing the loan and mortgage rate. Remember, just because you have mortgage approval doesn't guarantee the lender will give you the money. ONLY after your file goes to underwriting for the final time will determine based on DTI if they will loan you the money.
What Else Affects the Monthly Payment
Down Payment: Your down payment can also affect how much you can afford when buying a home. A larger down payment can lower their monthly mortgage payments and increase your chances of qualifying for a mortgage with a lower interest rate. This will also increase your home affordability.
Credit Score: Your client's credit score is an important factor in determining how much they can afford when buying a home. A higher credit score can help them qualify for a lower interest rate, which can lower their monthly mortgage payments.
 Other Expenses: It's important to consider other expenses when determining how you can afford when buying a home. This includes property taxes, homeowner's insurance, and any other monthly expenses that come with owning a home. Regarding property taxes, please make sure you contact the City or Township and ask what your taxes will be once you own the home. They will go up. How much will depend on how long the current owner has owned the home and what calculation the municipality is using for their current SEV (State Equalized Value). In most cases, it is much lower than what you are purchasing the home for. You don't want surprises when your house payment goes up to cover the increase in taxes.
Mortgage Calculator Here

Bottom Line
If you're planning to buy a home, knowing the key factors that impact home affordability is important. For more informed decisions, I recommend you take the time to understand the housing market.  To stay up to date on the latest on each, let's connect today.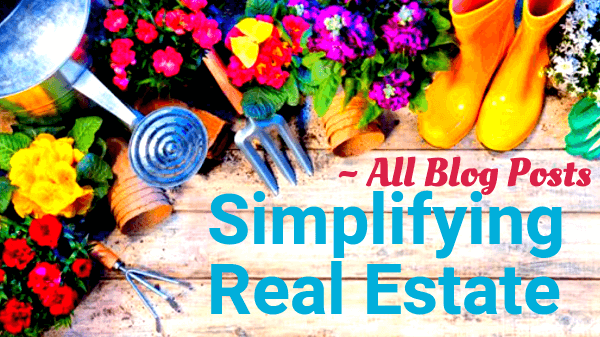 As we move forward, it's been challenging as we navigated through all the changes. Putting your dream of a new home on HOLD shouldn't be one of them. Now more than ever, knowledge will help you set up your Negotiation Power. Check out Categories for additional updates regarding the Market | Buying | Selling
Buying Tips & Trends 👍




If You Need To Sell 1st…
Keep Buyer Focused on your Property vs the competition
Marketing Your Home
No 2 homes are alike, and agents need to 🛑 marketing ONE size fits all. We no longer have an exposure problem (internet). Your home is buried on public home search internet sites. The only way to compete on those platforms is the price. If you want more money, you need to apply Influence. Separate your home from the competition, so the Buyer sees value. Keeping them focused on your property and not getting lost in homes' inaccurate data on public internet sites is necessary. Having digital omnipresence on serval platforms is your key to success. Remember MORE INFLUENCE = MORE 💰. We have details on how you can utilize High Tech Marketing and Win!
Buying and Selling Guides
Get Your Home's Value 
Simplifying Real Estate
Custom Home Search
Do You Have a Questions❓ Testimonials Scroll Down🤩